Want to Drive & Own an F1 Car? The Ferrari Corse Clienti Is the Perfect Club for You
Published 01/16/2021, 5:10 AM EST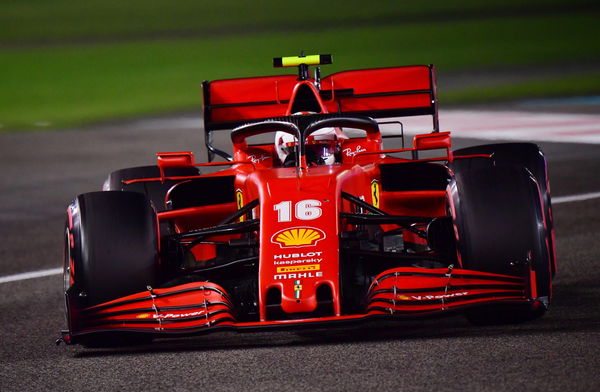 ---
---
Fandoms are a priceless aspect of sports that further traditions and increase the reputation of entities. Applying this concept are motorsport pioneers Scuderia Ferrari, who organize a famed program, called the 'Ferrari Corse Clienti.'
ADVERTISEMENT
Article continues below this ad
Simply put, the Ferrari Corse Clienti is an exclusive and expensive club for loyalists of the automobile brand. It offers the chance to a select group of people to buy some Formula 1 single-seaters that the team has used in the past.
Among all the F1 teams on the grid, only Ferrari thus far offers a golden experience like this.
ADVERTISEMENT
Article continues below this ad
So, what exactly entails this program that has gained some popularity in recent times?
The Ferrari Corse Clienti has two major categories as part of its program
VIP customers with access to the program have a choice between the Formula 1 series and circuit-designed sportscars series. The latter would see these people choose from a collection comprising the likes of the Ferrari FXX-K, the FXX-K Evo, the 599X, and a few others.
A report by Car Reviews Magazine states, "To buy one of these racing cars, Ferrari has you, either to invite or to accept, as was the case with the LaFerrari Aperta. Later you have to pay the price of these competition cars and finally, each circuit they frequent has a cost of between 10,000 and 15,000 euros per person."
Ferrari also come equipped with in-house mentors and experts to guide customers around the circuits. The F1 Clienti program also has cars that competed in the past F1 championships.
The events organized by the motorsport giants are quite expensive and exclusive
ADVERTISEMENT
Article continues below this ad
The report continues, "Undoubtedly, this amount of money seems justifiable, even so, it must be borne in mind that the mechanics who accompany you are mechanics of Formula 1 for example and … who does not want to work with the former engineer of Fernando Alonso, for example."
The Italian automobile giants host these premium car owners at different events through the entirety of the year. According to a video, courtesy of the channel 'DailyDrivenExotics,' the weekend schedule reportedly costs these F1 car owners to shell out $75,000 for track driving during such hosted events.
ADVERTISEMENT
Article continues below this ad
It is fair to say then that Ferrari have opened up a program to showcase Maranello's finest for some of the team's true fans. Given a chance then, every Ferrari fan would love to try this program out someday!