'Was I Being a Jerk?' – Claire Williams Had Major Insecurities About Leading Williams F1
Published 02/28/2021, 3:20 AM EST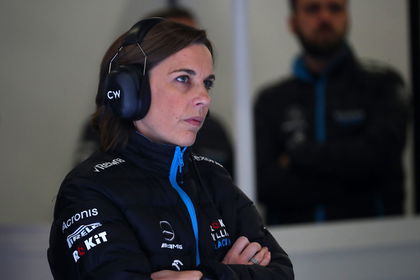 ---
---
The Williams family had been at the helm of managing the Williams F1 tea, since Frank Williams unveiled it in 1977. They had been amongst one of the most successful teams in the sport's history. However, that tag subsided as they inched into the hybrid era.
ADVERTISEMENT
Article continues below this ad
Their presence was merely felt, as neither of their car had the desired pace to fight at the top. Instead, they were stuck amongst much slower teams at the mid-field.
What's more, it all went haywire in 2018, when the team failed to build a competitive F1 car, leaving them miles behind their rivals.
ADVERTISEMENT
Article continues below this ad
And who was leading the team then?
It was Frank's daughter, Claire Williams, who had been the deputy team principal since 2013.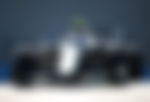 This led to strong criticisms that Williams Jr was not fit to manage an F1 team. Amid such harsh opposition, Claire stood rather strong and almost revived the team to a stable position.
However, fear over financial downfall forced the family to give up their dream F1 team to an American company, Dorilton Capital. This definitely would have been a heartbreaking decision to make for the family.
Furthermore, this downfall also leads to one question.
Who is to blame for this miserable ending to Williams' reign in F1?
Well, although Claire wasn't directly pointing at herself, she revealed that she keeps questioning her decision to lead an F1 team despite lacking enough experience.
What did the Former F1 team principal say?
According to PlanetF1, the Briton has been wondering if she had the right to run the Williams F1 team and added that she was ashamed of her decision.
"Most of the time, I'm ashamed of it. 'Did I really do that to people? Was I being a jerk? Did I even have the right to be in that position?' All those things," she said.
"I gave it my all. I don't think I could have given any more. Towards the end, when it got really tough, last year and the two before that, I blossomed because it was a challenge to get through it.
"I can be pretty stubborn. You can ask my parents or anyone else who knows me: I never give up. Maybe I should have, I don't know. But those are the questions I'm asking myself now."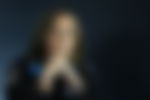 It is definitely a tough topic to comment on regarding Claire's ability to run an F1 team. Yes, the team did fall apart when she was leading them from the front. However, a team's downfall is always imminent, and Claire was just at the wrong place at the wrong time.
ADVERTISEMENT
Article continues below this ad
She jumped on board with a regulations-induced season heading towards her. This turned out to be the biggest setback for the team.
However, despite the 2018 misery, Williams almost caught up with the rivals over the 2020 season. And now, with the healthy cash inflow from the new owners, they are looking stronger than ever.
So, will Williams return to their winning ways soon? Only time will tell.
ADVERTISEMENT
Article continues below this ad