"Was Something Special" – AlphaTauri F1 Team Boss Lauds Tsunoda for Brushing Off Major 'Culture Shock'
Published 02/19/2021, 2:46 AM EST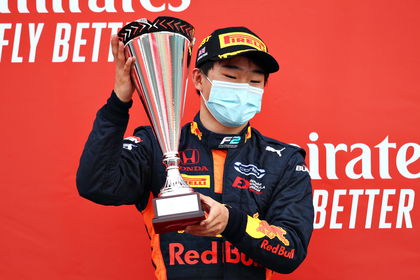 ---
---
Recently, Red Bull made a sensational decision to bring Yuki Tsunoda from their young drivers' program into F1. And unsurprisingly, AlphaTauri was the one to welcome the Japanese driver.
ADVERTISEMENT
Article continues below this ad
Meanwhile, the Italian team bid adieu to the long-term Red Bull academy driver, Daniil Kvyat, at least for the time being. Of course, Tsunoda is a great racing driver, but, the question of how he grabbed Red Bull's attention has been churning in everyone's head.
Well, AlphaTauri's team principal, Franz Tost, had the answer. The Austrian opened up that Tsunoda impressed the team very much during the testing in Imola. Consequently, Red Bull felt assured that the Japanese driver could eventually turn out to be a championship-winning candidate in the future.
ADVERTISEMENT
Article continues below this ad
But, Tsunoda fell into Tost's radar much earlier than the 2020 season. He came across the 20-year-old during an F3 season 3 years back and was shocked to see how Tsunoda adjusted to the European lifestyle just for the sake of accomplishing something in his racing career.
"I noticed him positively in Formula 3 two years ago. You have to mention that he came from Japan and didn't know any track here," he said. "The way of life in Europe is very different. It's a real culture shock. How he shook it off, concentrated on racing, and delivered good results, was something special." (Translated via Google Translate)
Found his way around the car quickly: AlphaTauri boss
Speaking to AutoMotorundSport, Tost opened up about Tsunoda's first testing with AlphaTauri in Imola last year. "We started a test program with him last year in Imola," he said. "He found his way around the car surprisingly quickly and well.
"He was able to improve steadily, without spinning, without crashes. And at the beginning of this year, we had one more time with him in Imola and Misano, where he reeled 1000 kilometers each."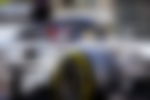 During the 2020 F2 season, Tsunoda had just one task in hand- to finish the season in P3 or above to receive the license to race in F1. Although he was going back-and-forth in the standings through the season, he put in a brilliant performance during the latter half.
Eventually, Tsunoda claimed P3 at the very business end of the 2020 season. This was primarily the reason why his F1 announcement had to be pushed to the end of the year.
Tost expecting few surprises with Tsunoda
The AlphaTauri boss is looking optimistic over the amount of success Tsunoda could bring into the team. He lauded the newly recruited driver's ability to understand the car at a rapid pace.
"For me, the decisive factor is always how quickly a driver implements what he is told. That works ad hoc at Yuki. He immediately knows what to do," he said.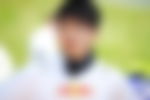 Tost added, "He is strong on the brakes and has a good feeling- especially in fast corners. If we have a competitive car, it is sure to be good for a few surprises."
ADVERTISEMENT
Article continues below this ad
Overall, with the mid-field expected to bunch up even tighter than last year, AlphaTauri holds a massive chance at leading the way.
Furthermore, their expectations are fueled by Honda's newly built powerful engines. Hence, amid such positives, will Tsunoda manage to deliver an astonishing rookie F1 season?
ADVERTISEMENT
Article continues below this ad