"Wasn't the Right Way to Do It"– Sebastian Vettel Revisits Infamous Baku Incident With Lewis Hamilton
Published 12/18/2020, 5:06 AM EST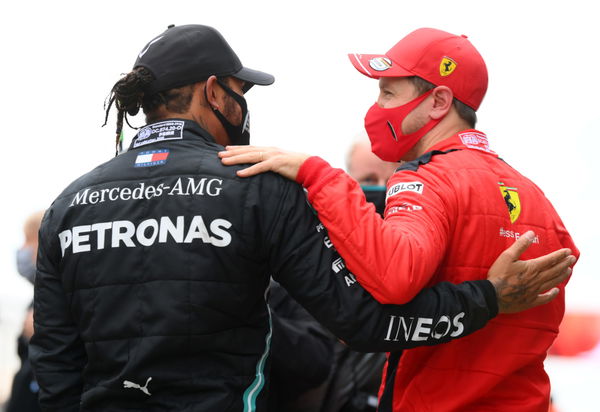 ---
---
Sebastian Vettel concluded his Ferrari career with a lower midfield finish without any points in the 2020 Abu Dhabi GP. It was not the best way to sign off on a stint that lasted 6 years, but Vettel has certainly enjoyed a host of good and bad memories with the team.
ADVERTISEMENT
Article continues below this ad
Among all of his controversial incidents, the one with Lewis Hamilton in Baku 2017 sticks out. The Azerbaijan GP that year was by no means memorable for the 33-year-old, and he later even issued an apology to Lewis Hamilton and all his fans as well.
In a recent interview with the F1TV, Vettel looked back on the incident once again. And he also talked about how his relationship with the defending F1 champion developed after that.
ADVERTISEMENT
Article continues below this ad
Sebastian Vettel had 'retaliatory contact' with Lewis Hamilton in Baku 2017
Vettel stated, "Obviously in the heat of the moment, I thought 'what is he doing'?, and I was very angry. And I just wanted to give him a sort of wake-up. Surely wasn't the right way to do it, I got penalized for it as well.
"After that, I think specially the relationship with Lewis just grew and the respect for each other. I wouldn't do it again obviously, but yeah."
Vettel's relationship with Hamilton only became better after that. And the German driver has revealed that there is great respect between himself and the 7-time F1 champion.
"Absolutely, I think there's great respect for each other. We get along, that's right. We're very different, I think we've very different views on certain things and interests.
"But I think there's lots of things over the years, more and more things that we seem to agree on," concluded Vettel on the subject.
ADVERTISEMENT
Article continues below this ad
Vettel received no further action from the FIA after the clash with Hamilton
It was the Ferrari driver who came out on top that day finishing P4, while Hamilton finished P5 after an issue with the headrest in the pits. Following the race, however, Vettel issued an apology and no further action was deemed necessary by the FIA.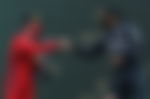 Vettel and Hamilton have since been on good terms, with mutual respect visible during the 2020 Turkish GP. And Vettel certainly would reflect on that incident and believe he has become a better racing personality after that.
ADVERTISEMENT
Article continues below this ad