WATCH: 14-Year-Old Karting Driver Posts an F1 Challenge to Lando Norris
Published 10/08/2021, 3:30 AM EDT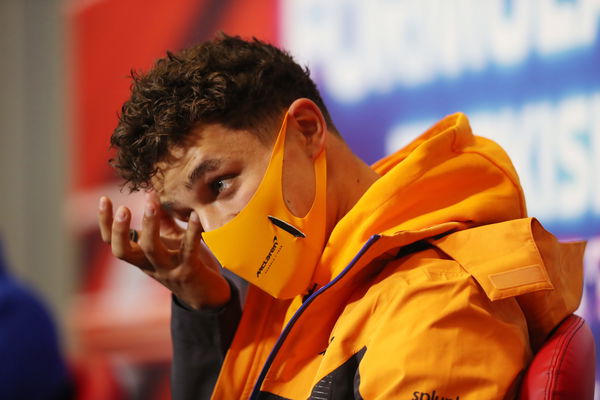 ---
---
Formula 1 is steadily transitioning into the next generation, with young and feisty drivers like Lando Norris, George Russell, Max Verstappen, and Charles Leclerc taking over the mantle from the veterans.
ADVERTISEMENT
Article continues below this ad
Consequently, one could smell the retirement announcements arriving from Lewis Hamilton, Sebastian Vettel, and others in the coming years. And what does this mean?
More seats for the youngsters, and more opportunities for drivers in karting to step up into much powerful open-wheel racing cars. Well, one such rising star is the 14-year-old Briton, Arvid Lindblad, who ended up challenging fellow British F1 driver, Lando Norris.
ADVERTISEMENT
Article continues below this ad
Arvid's challenge to Lando Norris
In the paddock at Istanbul Park, the young Briton raced towards the McLaren driver and gave out what is quite an interesting challenge. Arvid demanded Norris to remember him and reckoned he would be in F1 in 5 years.
"I want you to remember me, I'll see you in 5 years," he said.
That's some confidence from the youngster, and why wouldn't he be?
Arvid holds on to exemplary statistics, securing top 2 finishes over most of the karting series. His latest being at the WSK Open Cup, where the Briton was the vice-champion.
As of now, Arvid is under the Red Bull junior team and has mostly been competing against McLaren's recent recruitment, Ugo Ugochukwu. But, Ugo has hardly been a match against the Briton; Arvid recently won the WSK Euro Series OK 2021 against Ugo by a difference of 199 points.
Future Red Bull driver in the making?
Arvid's focus is already on the big picture after having garnered enough attention from the racing community with his exemplary on-track skills. Interestingly, he even revealed considering Max Verstappen and Lewis Hamilton as his heroes.
ADVERTISEMENT
Article continues below this ad
"My motorsport heroes are Lewis Hamilton and Max Verstappen. Despite both drivers entering Formula 1 at a young age, they both showed fearlessness, tenacity, and an uncompromising desire to win despite their inexperience and youth," he said.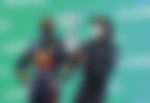 "This has motivated me a lot in my own driving to push hard even when I have often be one of the youngest and least experienced drivers on the grid."
ADVERTISEMENT
Article continues below this ad
Overall, Arvid is certainly a driver to keep an eye on. And by the looks of it, he could soon make it into the Formula series in a year or two. But, that is when the real game begins for the Briton.
Watch Story: Lewis Hamilton's Incredible Car Collection