WATCH: Abiteboul Takes a Savage Dig at His OWN Unemployment Status in Ricciardo's Presence
Published 12/02/2021, 10:16 AM EST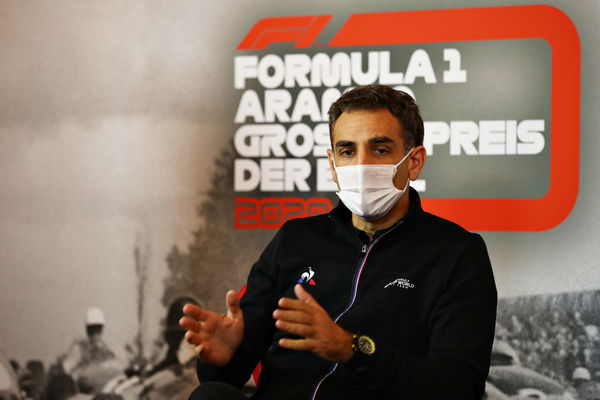 Daniel Ricciardo brought back Cyril Abiteboul into the discussion with his latest video. While F1 missed the innocent and emotional Frenchman, it turns out, he misses the sport as well. However, having learned well from his driver, Ricciardo, Abiteboul takes it in jest.
ADVERTISEMENT
Article continues below this ad
Although the terms of the bet were that Ricciardo would design the tattoo himself, turns out Cyril did it himself. Having put some thought into it, Abiteboul had some good input to give the artist regarding his idea of what it should be. While doing so, Daniel joked, "Cyril's like a tattoo artist now!"
ADVERTISEMENT
Article continues below this ad
Ricciardo revealed Cyril had sent him templates of his ideas. Cyril jokingly replied, "I have plenty of time now." As the Renault boss left the team at the end of the 2020 season, it has been different for the boss.
Cyril also goes on to confess: "I miss the job, let's be honest, I miss Formula 1, and the people associated with Formula 1." 
Why Renault let Cyril Abiteboul go
Cyril was ready for a promotion at the end of the 2020 season as Renault had its eyes on a P3 position. However, the Enstone outfit finished fifth on the board. Sky Sports F1 presenter Ted Kravitz theorized: "it seems Luca de Meo, the Renault CEO, decided Cyril Abiteboul should be made accountable, or carry the can, effectively, for finishing no higher than fifth."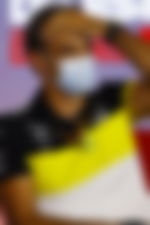 Abiteboul has now been appointed as a motorsport advisor to the engineering company Mecachrome. Mecachrome has a long history in motorsport, having worked for decades on the Renault F1 operations. Even now, Mecachrome produces engines for Alpine F1 and even F2 and F3 teams.
Daniel Ricciardo and his Renault F1 exit
Daniel's exit from Renault was a messy one in a lot of ways. Firstly, he had made the announcement at the beginning of the year; although some awkwardness was expected, the pandemic only drew it out.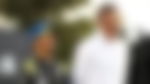 Further, Abiteboul and Ricciardo had a very fun-loving relationship. Hence, Abiteboul wasn't too happy seeing his star racer leave. In a Drive to Survive interview, Abiteboul said, "Every single one of us at Renault, our focus is on the stability of the team. Pure focus on this season's performance. We need to be in a position for podiums and then fight for wins and then fight for championships–but Daniel has put a stop to all of that."
ADVERTISEMENT
Article continues below this ad
 

View this post on Instagram

 

Even Ricciardo's former boss, Christian Horner, empathized with Abiteboul. "It's probably a bit like being dumped by a girlfriend, but she hasn't moved out of the house yet… You naturally shut down to that individual because they've left you. Cyril no doubt took that very personally."
ADVERTISEMENT
Article continues below this ad
Nevertheless, the past is in the past. With a tattoo to mark the friendship and two wonderful podiums shared, Ricciardo and Abiteboul are far from a tainted friendship.