WATCH: Alonso Having a Blast on a Go-Kart With Former McLaren F1 Teammate
Published 07/12/2021, 5:56 AM EDT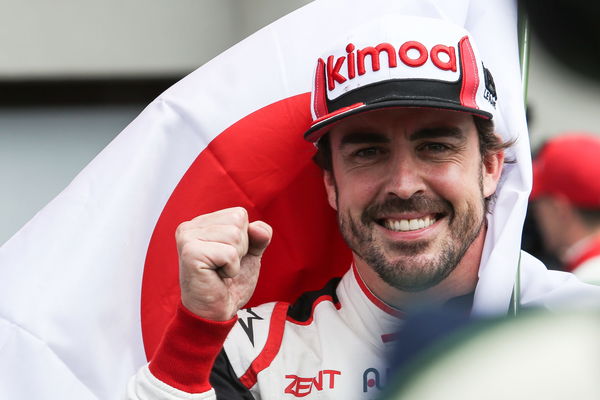 ---
---
Karting is the first step to becoming a F1 driver, and every driver in the current grid, no matter how old they are, have competed as go-karters. Hence, to relive those moments, Fernando Alonso hopped into a go-kart with some of his friends and enjoy himself as he went around the track.
ADVERTISEMENT
Article continues below this ad
F1 fans were pleased to see the 'fun' side of the two-time world champion, as he and his friends jumped onto the same kart and took it for a joy ride.
Fernando Alonso finds himself on the side of a go-kart
ADVERTISEMENT
Article continues below this ad
The Alpine driver was accompanied with two people who aren't strangers to racing; for this adventure, Alonso tagged along with Angel Burgueño, a fellow Spanish racing driver, and Pedro de la Rosa, a former F1 driver.
He wrote, "Return of honor." (Translated via Google translate)
Watch Story: From Shocking Lewis Hamilton Crash to Ferrari Pit Stop Blunder: Most Sensational Moments in Bahrain GP History
De La Rosa knows what makes his Spanish compatriot better than the rest
Alonso and De La Rosa hail from the land of Spain, but that's not all that they share in common; they competed in F1 at the same time. Having raced with the two-time world champion, the 5-year-old commented on the former's motivation and stated that the former can only think about racing and nothing else.
Speaking on the F1 Nation podcast, with Damon Hill and Tom Clarkson, he said, "That's his strength really Fernando thinks about motor racing 24 hours a day. Everyone says the same about a champion, about a racer, but actually, when you say it about Fernando you mean it.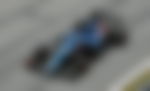 "I've been with him when he's not racing in Formula 1 or in WEC [World Endurance Championship]. And he's thinking about 'we should do a karting race together again'. He's always thinking 'what can I race this weekend?"
ADVERTISEMENT
Article continues below this ad
"This is quite unique – I've been with many drivers. Myself, the weekend I had off I wanted to do other things – I wanted to be at home, I wanted to see my kids, I wanted to be on the bike. But for him it's not his work, it's his passion. He's a passionate man and I think that's his biggest strength he doesn't have any other distractions in his life. He's a committed man, 100%," he concluded.
The 39-year-old is looking forward to the British GP, hoping to quench his thirst for being competitive. Can Alonso surprise everyone by having the edge over his rivals at Silverstone?
We are just a few days away from the tenth round of the championship, so we shall soon get our answers.
ADVERTISEMENT
Article continues below this ad