WATCH: Alonso's Priceless Reaction After Hearing Lewis Hamilton's Finishing Position at Interlagos Sprint
Published 11/13/2021, 4:31 PM EST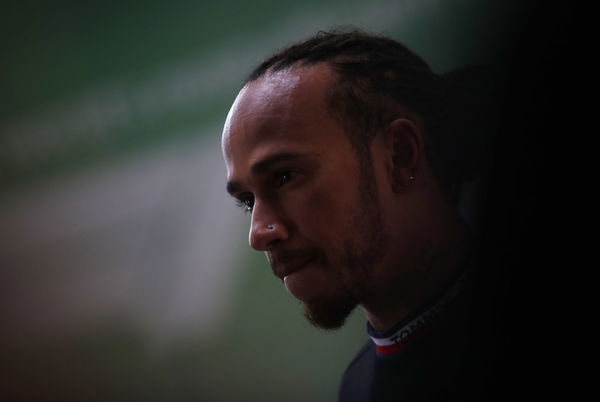 Lewis Hamilton enjoyed a dominant Friday afternoon to claim his second speed king award of the season at Interlagos. However, then arrived a massive heartbreak for the 7-time world champion, which left his championship hopes hanging in balance.
ADVERTISEMENT
Article continues below this ad
The stewards threw Hamilton to the back of the grid ahead of the sprint qualifying on Saturday citing a technical regulation breach during Friday's qualifying. Of course, the entire Red Bull outfit would have certainly heaved a huge sigh of relief, hearing FIA's final verdict.
However, their peace of mind hardly lasted, as Hamilton managed to bring the best out of himself to claim P5 in the sprint by gaining a total of 15 places in a span of 24 laps. In the process, one of the drivers he managed to leapfrog was his former rival, Fernando Alonso.
ADVERTISEMENT
Article continues below this ad
Alonso reacts to Hamilton's finishing position in the sprint
Hamilton desperately needed a top-notch performance in the sprint to keep himself in the title game, and, on paper, it looked like the Briton could only gain up to 10 places. But, in reality, Hamilton managed to add an extra 5 positions to the initial predictions.
And like us, Alonso couldn't hide his excitement after hearing that the Briton finished the sprint in P5. "Oh ho, okay," he said with a bit of a chuckle.
Alonso and Hamilton have often ended up in each other's paths this season, with the most memorable of all happening in Hungary. The Spaniard put up a stellar defense to keep Hamilton at bay for almost 1/4th of the race. And a similar situation built up in Brazil as well.
Hamilton and Alonso did end up at crossroads. However, unlike the Hungarian GP, Hamilton spent just over a lap behind Alonso before blitzing past.
Can Lewis Hamilton finish on the podium?
ADVERTISEMENT
Article continues below this ad
It's not the question of will, but more of a question of must. Verstappen, with P2 in the sprint, further extended his lead to Hamilton by 2 points. As things stand, the gap between the title rivals is now 21 points, almost a race win away from each other.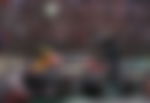 Hence, Hamilton desperately needs to finish on the podium to keep his title hopes alive. And of course, he is highly capable of accomplishing this feat considering how Mercedes have performed since the beginning of the race weekend at Interlagos.
ADVERTISEMENT
Article continues below this ad
So, amidst the frequent downfalls, can Hamilton claim what could be a very highly deserving podium in Sao Paulo? Well, we'll know in time.
Watch Story: Inside Michael Schumacher's Car Collection