WATCH: Angry Raikkonen Flips the Bird at Mazepin During Austrian GP Practice
Published 07/02/2021, 6:32 AM EDT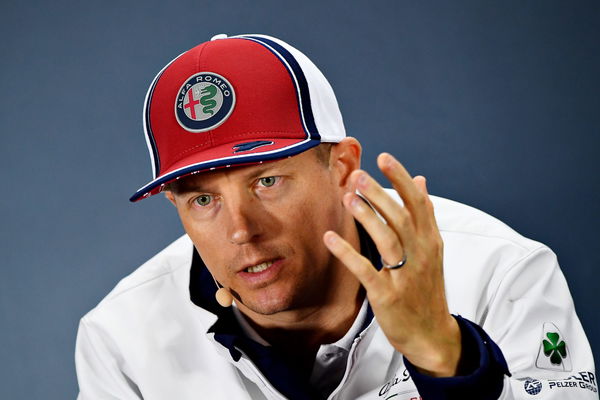 ---
---
The first session is underway at the Austrian Grand Prix, and things haven't gone to a smooth start between Alfa Romeo's Kimi Raikkonen and rookie Haas driver, Nikita Mazepin.
ADVERTISEMENT
Article continues below this ad
As the Finn was coming in to set his hot lap, Mazepin was coming into the pit lane. This maneuver made the "Iceman" lose his cool and flip out on the Russian driver.
However, this isn't the first time that Mazepin has done such a dangerous move. The Russian has moments with Charles Leclerc, Sergio Perez, Carlos Sainz, and even his own teammate at the Azerbaijan Grand Prix this season.
ADVERTISEMENT
Article continues below this ad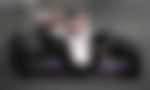 Raikkonen has a narrow miss with Nikita Mazepin
As the Finnish driver was setting his time around the Red Bull Ring on Friday, Mazepin was coming back into the pits. This move by Nikita infuriated the Alfa Romeo driver, which caused him to lash out at the rookie.
It made the Finn show Mazepin the finger and called him, "f****** idiot". It's not often that Kimi shows his frustration on the team radio, but this incident with Mazepin certainly made his blood boil.
Watch Story: From Shocking Lewis Hamilton Crash to Ferrari Pit Stop Blunder: Most Sensational Moments in Bahrain GP History
Mazepin caused problems for Hamilton as well
The Russian driver caused problems for the Mercedes driver as well in Turn 3 of the track. While Lewis was on a flying lap, Mazepin was on the racing line, so Hamilton had to let go of the gas and let him by, thereby ruining his lap.
However, Hamilton didn't have any outrage like Kimi, but rather keep his cool and let the rookie driver go ahead, even at the cost of his own lap.
ADVERTISEMENT
Article continues below this ad
There is still time for Hamilton to improve his time, and redeem himself, but can he get a clean run and set the fastest lap?
Will Mazepin create more problems in the second session of the day, or will he be more aware of his surroundings and ensure he isn't endangering anyone while they zip around the track.
ADVERTISEMENT
Article continues below this ad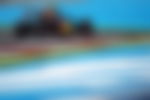 Trending Stories