WATCH: Ayrton Senna's Honorable Final Radio Message to F1 Rival Alain Prost
Published 05/01/2022, 2:02 PM EDT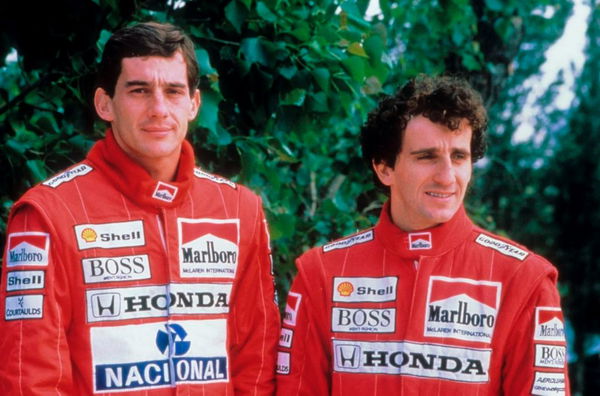 F1 has witnessed many great rivalries. And one of its most famous rivalries was between Alain Prost and Ayrton Senna. Although fans know all about their on-track battles, they might not know that Senna had a beautiful message for his arch-rival during Senna's last San Marino race weekend.
ADVERTISEMENT
Article continues below this ad
The rivalry between the two multiple-world champions peaked during the 1988 and 1989 seasons. But the 1993 season was the last year when the two arch-rivals clashed against each other as Prost retired from F1 after winning his fourth championship in 1993.
Senna ölmeden bir gün önce Imola'ya yorumculuk yapmaya gelen ezeli rakibi Prost'a seni özledik mesajı yolluyor.

Yarıştıkları dönemde araları iyi olmasa da bunu duyan Prost ilerde belki arkadaş bile olabileceklerini söylüyor. pic.twitter.com/pIGI5Sn2gD

— F1 Caps (@F1caps) May 1, 2022
ADVERTISEMENT
Article continues below this ad
Meanwhile, Senna continued racing and even joined Williams for the 1994 season. During the 1994 San Marino GP, Prost visited the Imola circuit as a commentator Saturday. Senna sent his former McLaren teammate a 'miss you' message over the team radio after knowing about Alain's visit.
Later, Prost wished to become best friends with Senna in the future upon learning about the 'miss you' message. Unfortunately, Prost's wish never came true. Because the next day, the three-time world champion got involved in a severe accident that cost him his life.
Even Ayrton Senna couldn't escape his 1994 San Marino GP crash
Senna was the three-time world champion and is still considered to be one of the best drivers in the sport. However, the 1994 season was the last when the world witnessed the world-class driving of the Brazilian legend.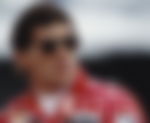 The American UFC commentator Joe Rogan shared his experience of watching a documentary on Ayrton Senna. Rogan couldn't believe even a talented driver like Senna could not escape a crash that cost his life, even though Ayrton Senna was famous for his instinct to avoid danger.
ADVERTISEMENT
Article continues below this ad
Rogan stated, "They're riding this f**king razor edge of performance, and Ayrton Senna was famous for having these spectacular instincts, but ultimately died in a crash."
Senna hoped to become the four-time world champion in 1994. But after the disappointing first two races, he was looking forward to scoring his first points in Imola. However, Senna left the circuit and crashed into the concrete wall at high speed. The resultant impact of the crash led to the death of the three-time world champion.
ADVERTISEMENT
Article continues below this ad
WATCH THIS STORY: Lewis Hamilton's New Tattoo Ahead Of The Upcoming Met Gala
Although Ayrton Senna is no longer with us, his legacy lives on and still keeps inspiring others to become F1 drivers. Senna's legacy has inspired the likes of seven-time world champion, Lewis Hamilton.