WATCH: Bono Teases "Old Man" Lewis Hamilton After Spectacular Bahrain GP Win
Published 03/28/2021, 1:44 PM EDT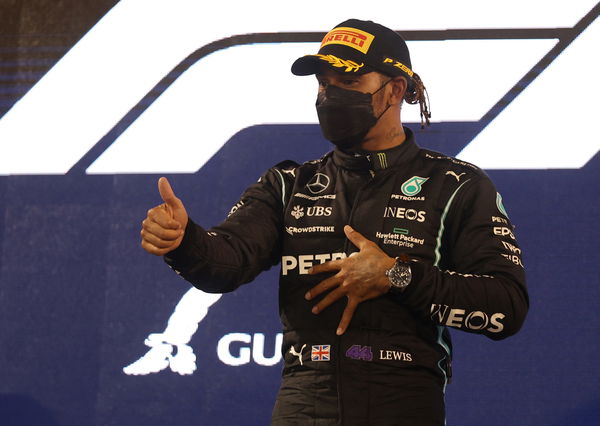 ---
---
Now, wasn't that a scintillating race to start off the season? The opening round of the 2021 season in Bahrain panned out just as it was billed. It was a truly amazing race from start to finish with Lewis Hamilton showing the world who is boss. The Mercedes-superstar kept his best for the end of the race, displaying an immense defensive technique to keep a charging Max Verstappen at bay. No wonder at the end of the race Lewis and the rest of the Mercedes crew were absolutely pumped.
ADVERTISEMENT
Article continues below this ad
The 7-times world champion took to the team radio and dedicated this win to the team. He said, "Amazing job! I'm so grateful to everyone back at the factory, everyone working so hard.
"I know we were not quick enough, but we managed to do it. That's teamwork."
ADVERTISEMENT
Article continues below this ad
It was truly a race of great teamwork. Not only did Lewis drive the wheels of his Mercedes W12, but the strategy calls the team made was also perfect. Although they seemed a bit bold, it was justified in the end.
Many doubted whether Hamilton and Mercedes could pull it off in Bahrain. Max had looked the quicker between the two drivers and even had a better car. But Hamilton stole the show. He channeled every ounce of his incredible experience and talent to produce a brilliant result. He even ended his radio message to the team by exchanging some banter with his race engineer.
Lewis Hamilton and his race engineer exchange some post race banter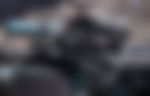 After thanking the team, Hamilton told his engineer, Peter 'Bono' Bonnington, "Still got it Bono."
To this Bonnington replied, "Yeah, not bad for an old man."
However, there was a brief moment in the last couple of laps where Verstappen overtook Hamilton. But Max had to cede position as he did so, having left the track. And that was all that Hamilton needed to hold the Dutchman behind him. As you'd suspect, Max wasn't very pleased.
Nevertheless, just like that, Hamilton and Mercedes have announced themselves to be in the running for more silverware this year. As fans take time to catch their breaths after that race, one can bask in the knowledge that this could be a season full of entertainment.
ADVERTISEMENT
Article continues below this ad
ADVERTISEMENT
Article continues below this ad