WATCH: Bottas Teases Max Verstappen in F1 Testing: "It's Your Seat"
Published 03/16/2021, 12:46 AM EDT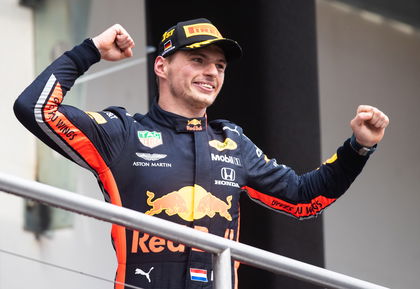 ---
---
In 2020, Mercedes managed a consistent front-row lockout throughout the season, which meant that Max Verstappen had to settle for a P3 in qualifying, time and time again. So much so, that tt the end of the season, Verstappen claimed the P3 chair from the F1 press conference as his own and took it with them.
ADVERTISEMENT
Article continues below this ad
He had joked about the same earlier last season, saying that the P3 chair might have his prints because he consistently finds himself on it. Valtteri Bottas carried the joke forward into this season, as the three drivers got together once again for the F1 2021 pre-season press conference.
The interviewer asked the Finnish driver about his session from the day. He jokingly looked at his seat, looked at Verstappen, and said, "Feels like, it's your seat." Max Verstappen hilariously replied, "I stole mine I think because look I'm having like a logo in here."
ADVERTISEMENT
Article continues below this ad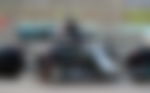 Red Bull made a positive start compared to past seasons, claims Max Verstappen
The Dutchman topped the timesheets on Day 1 and Day 3 of the resting. It is a bit early to say, and pre-season testing is rarely mirrored once the season kicks off. However, Red Bull seemed to be in a strong position and Verstappen explained that this season things seemed different.
"Still a bit early to say. I've only done the first day, but like I said, it was just a very positive day because we did a lot of laps. It has been different in the past," said the Red Bull driver after Friday's session.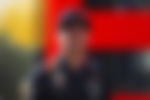 He further explained, "At the end of the day, it's a test. The amount of times that Mercedes has topped testing in the last few years is not that high. It doesn't really say a lot about pure performance. For us it's just all about gathering a lot of data."
ADVERTISEMENT
Article continues below this ad
After the testing session on Friday, Max Verstappen also topped the timesheets on the final day of testing on Sunday. Meanwhile, Mercedes has seen some gearbox issues that could be a cause of worry.
Mercedes remain the favorite as we go into the season. However, Red Bull and Max Verstappen will not back down and consistently challenge Mercedes on the grid.
ADVERTISEMENT
Article continues below this ad
Do you believe the timesheets will be replicated in the championship standings as well?