WATCH: Carlos Sainz Suffers Massive Blow to the Head After Running Into Pit Wall Barriers in Miami
Published 05/06/2022, 3:55 AM EDT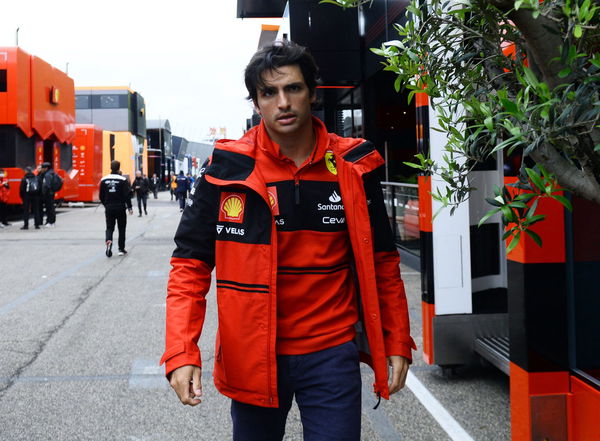 Let's start with a question – Who, by far, has been the unluckiest driver on the F1 grid this year? Some might point their fingers at Lewis Hamilton or Fernando Alonso. But, to be fair, the truth is neither. It's Carlos Sainz!
ADVERTISEMENT
Article continues below this ad
The horror Ferrari spell took off at the Australian Grand Prix where Sainz kindled a wave of incidents that extended its way into Imola as well.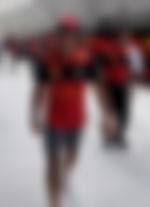 The latter, especially, witnessed Sainz damaging his Ferrari not once but twice over the entire weekend. And the worst part is that Sainz had just extended his contract with the Maranello outfit. Hence, the expectations from the 27-year-old were soaring high only for reality to have other plans.
ADVERTISEMENT
Article continues below this ad
Watch Story: How Much Does an F1 Car Cost?
Now, two weeks later, the entire racing community is keeping its fingers crossed for Sainz to end this troublesome run at the Miami Grand Prix. But, will he? Well, although we're still a day away from the first Miami F1 session, the poor luck seems to have latched itself onto Sainz yet again.
Carlos Sainz endures severe blow to the head
Beware Sainz fans! This is going to hurt. A video surfaced on social media late on Thursday starring Sainz himself after what looks like a track walk session with his Ferrari engineers. The Spaniard was trying to enter the pit wall through the steel fence-like barriers. But, the opening was a bit too small for his height, as he had to duck his way through to enter the pit wall.
Unfortunately, while giving his everything to exit the track, Sainz rammed his head straight into the steel frame of the barriers, groaning in pain.
ADVERTISEMENT
Article continues below this ad
It was indeed a hefty blow as one of the photographers around jumped right into action to make sure Sainz was doing good. Following the instant checks, the Ferrari driver still looked absolutely perplexed as he kept walking back and forth cluelessly before marching toward his garage.
ADVERTISEMENT
Article continues below this ad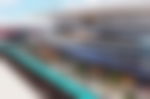 Moreover, we wouldn't be surprised if Sainz ends up getting himself checked for any concussions to his head as well. Overall, not a good start to the Miami Grand Prix for Sainz, is it? Well, one can only hope that his luck gets better as we head into the race weekend.