WATCH: Charles Leclerc Trolls Russell Over Williams' Pace, Norris Reminds Him of Ferrari's Misery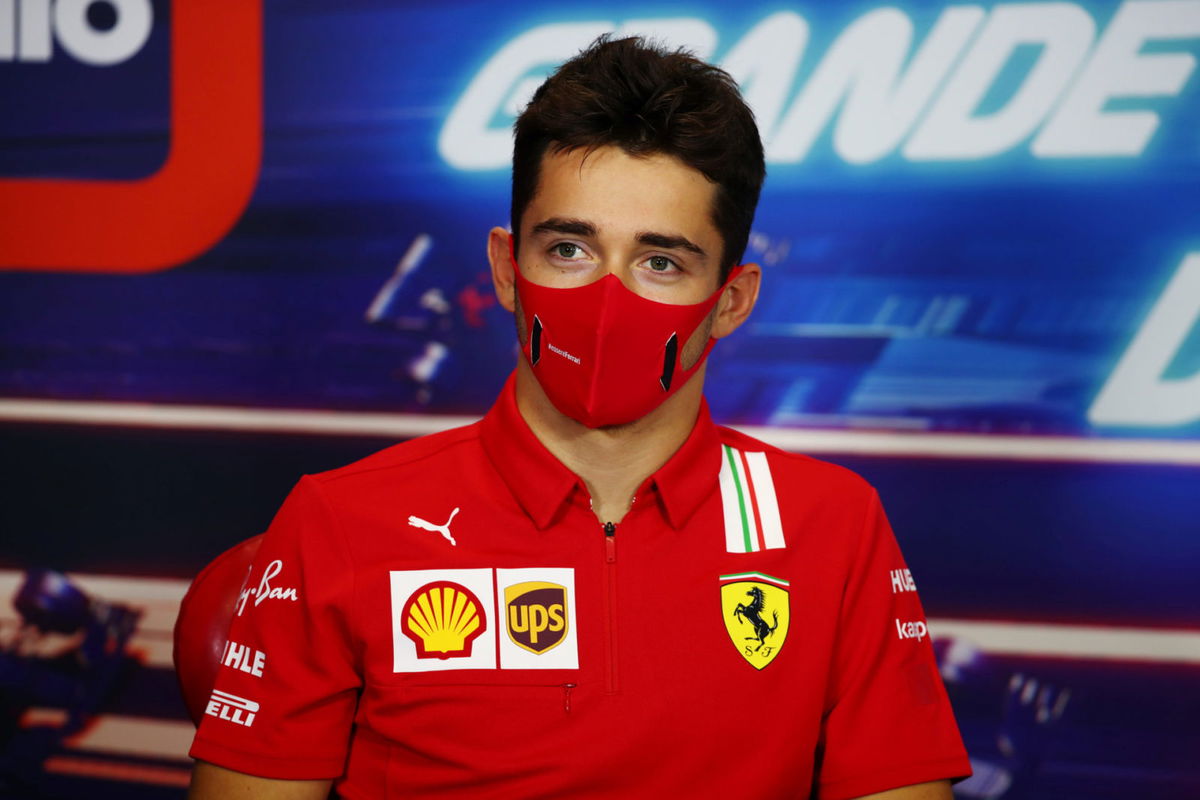 Lando Norris, George Russell, Charles Leclerc, and Alex Albon took a hilarious Twitch Quartet Quiz hosted by Natalie Pinkham on Sky Sports F1. The Rookie Quartet went head to head, answering questions about each other.
Leclerc saw an opportunity when he was asked a question about Williams' speed. The question was, "What speed did he [George Russell]" do through Turn 7 in Mugello during his flying lap?" Charles Leclerc was given three options- "275, 225 or 263."

Charles answered, "263"! At this point, Russell had already started laughing. Then Natalie proceeded to break it to Leclerc that the answer was actually 275 and that he had got it wrong.
At this Charles immediately responded, "I didn't think Williams was as quick as that." This led the whole group into a burst of laughter. A second later Lando said, "Aye No Charles, you can't be talking".
Charles cut Lando off in the middle and hilariously said, "No no no, Shut up Lando! You have embarrassed me enough on three streams about it". "Leave me alone", he pleaded further.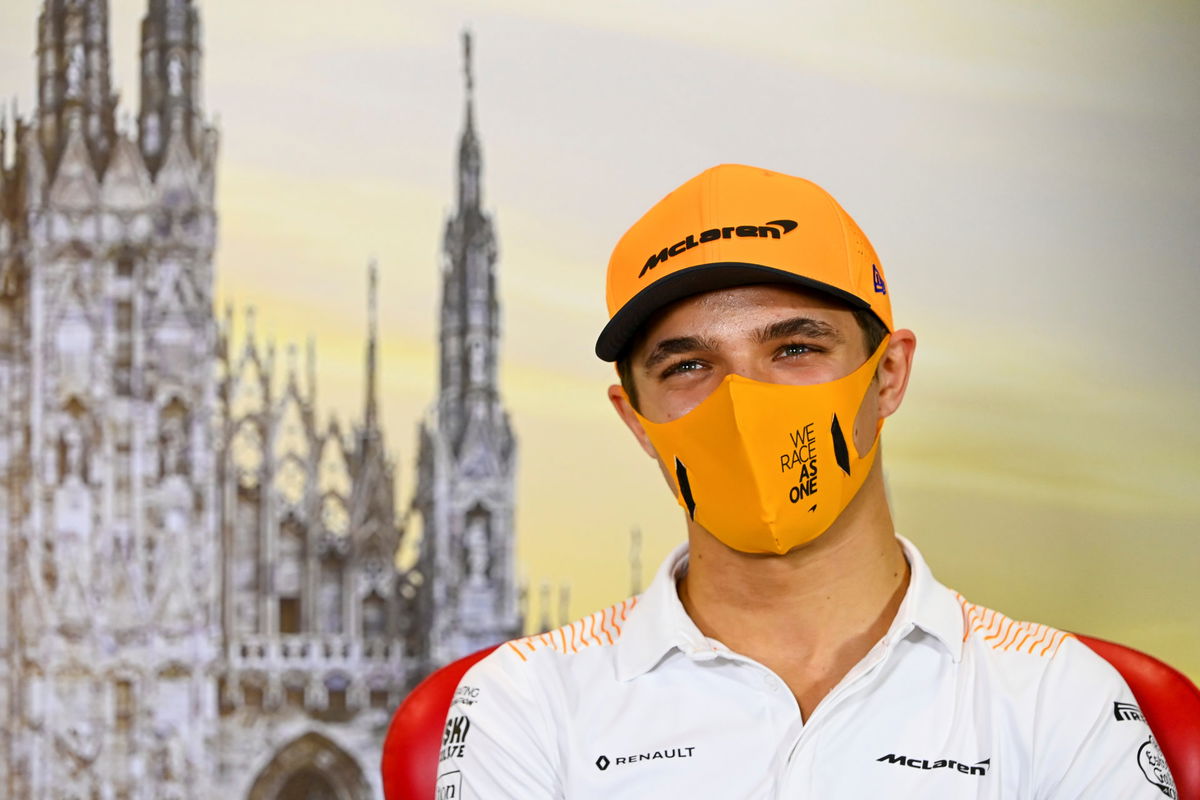 Lando never spares an opportunity to troll Charles Leclerc
The streams that Leclerc was referring to were on twitch. During one of the streams, Lando and Leclerc came together. Lando took the opportunity and made a hilarious comment about Ferrari's struggles with a straight line this season.
In another Esports event for charity, Lando could not stop himself from taking a dig at Leclerc. In the event, Lando trolled and reminded Leclerc about the engine controversy that happened at the US Grand Prix in 2019.
After that incredibly reply to Leclerc's comment on Williams, Lando did not stop. In the tie breaker, Natalie posed the question, "two people driving exactly the same make of car, one is travelling at 60mph and the other at 40mph…". Before the question was completed, Lando jumped in and said, "Charles and Seb!".
The quartet might have disturbed Carlos's siesta, but they did give us 25 minutes of absolute joy. The quarter also sported some wonderful masks towards the end of the quiz. We really hope the cohort wears those masks on the grid next race weekend and continue to provide us with such quality content.
Read more- Watch: Lando Norris Trolls Charles Leclerc by Reminding Him of Ferrari's Engine Controversy During Esports Event
Ayush Manjunath
Your friendly-neighborhood-Lawyerman currently pursuing Sports Management to work and pioneer in Sponsorships, Negotiations, Athlete Representation, and content creation within the Indian Sports Industry.