WATCH: Daniel Ricciardo's Race Engineer Calls Him 'Carlos' During Spanish GP
Published 05/11/2021, 3:38 PM EDT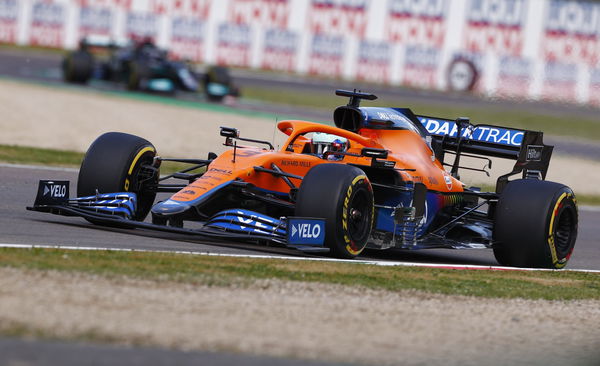 ---
---
Daniel Ricciardo replaced the much-loved Carlos Sainz at McLaren. But it looks like the team still is still so fond of the Spaniard that they referred to their recruit as Carlos at the Spanish GP. Of course, it was a slip of tongue, but pretty amusing to watch nonetheless.
ADVERTISEMENT
Article continues below this ad
When drivers switch F1 teams, they can't bring along their race engineers with them to their new teams. It is because they are the technical property of the teams, not the drivers.
Naturally, Sainz's replacement, Ricciardo, was assigned his race engineer, Tom Stallard, as Sainz himself got his predecessor Vettel's race engineer, Riccardo Adami, at Ferrari.
ADVERTISEMENT
Article continues below this ad
While Ricciardo was battling for position during the race in Barcelona, his race engineer swiftly called him into the pits. In a hurry, he said, "Carlos… umm box Daniel, box."
The Australian was in for his second pit stop and was informed with just two turns left to the pit entry. Hence, Stallard was scrambling to convey the information to his driver and had the unfortunate slip.
Tom Stallard apologized to Daniel Ricciardo for getting 'frantic'
The race, in itself, went very well for the McLaren driver. He finished 6th; in the process, he beat his teammate, Lando Norris, for the first time this season. And after the race, he was heard on the radio in conversation with his race engineer.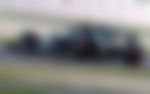 ADVERTISEMENT
Article continues below this ad
Tom not only congratulated Ricciardo for a great drive but also apologized for his earlier slip, "Yeah, sorry, a couple of those – I got frantic. I am not sure what names I was shouting at you, but… The end result is still good."
In response, the good-natured Aussie assured his race engineer that he wasn't offended – "Yep, all good."
ADVERTISEMENT
Article continues below this ad
A driver's relationship with his race engineer is of the utmost importance. For behind the success of a driver like Lewis Hamilton, there is a Peter Bonington.
And excellent communication is important as proven by the confusion between Verstappen and his engineer that cost him a few seconds in the race.