WATCH: Daniel Ricciardo's McLaren F1 Race Engineer Mistakenly Calls Him 'Darren'
Published 06/19/2021, 11:42 AM EDT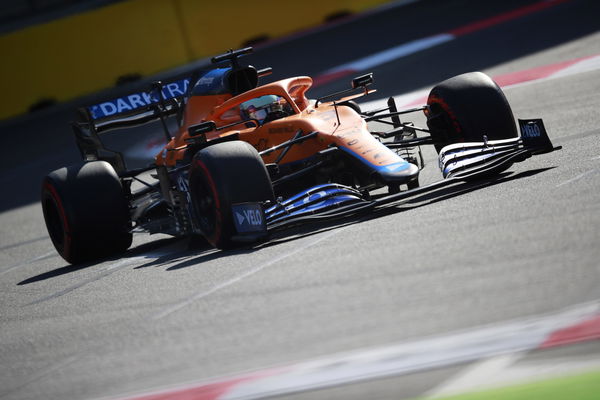 ---
---
Evidently, McLaren seem to have so many employees that they have a hard time remembering their names. During the Q2 session for the 2021 French Grand Prix, there was an embarrassing moment. For the second time this season, poor old Daniel Ricciardo was not called by his real name.
ADVERTISEMENT
Article continues below this ad
Apparently, engineer Tom Stallard slipped up and called him 'Darren'. For the sake of clarification, 'Darren' is a McLaren race strategist back in the factory. It is also worth noting that the team has a button that allows them to communicate with the factory.
Stallard must have accidentally pressed that button instead of the pit-to-car radio channel. Another explanation could be that Daniel and Darren sound almost the same. So Stallard must have gotten mixed up.
ADVERTISEMENT
Article continues below this ad
Watch Story: From Cristiano Ronaldo to Shaquille O'Neal: When Other Athletes Mingled With F1 Stars
This is not the first time it has happened to Daniel Ricciardo
On an interesting note, a similar incident occurred at the 2021 Spanish Grand Prix. This time, Stallard briefly forgot that Carlos Sainz no longer raced for the McLaren team.
For his part, the Australian did not respond and let the mistake slide. In the end, Ricciardo managed to finish 10th fastest, while Lando Norris qualified 8th on the grid.
At least Sainz Jr would take it in stride and banter back. Said cheekily said on the radio, "Hi Tom! It's Darren." He even responded to when Stallard accidentally uttered Sainz's name instead of Ricciardo's.
ADVERTISEMENT
Article continues below this ad
Needless to say, the current Ferrari driver found it hilarious. The funny thing is, this is the first time the mix-up has happened at another race-track than Spain.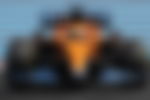 To be precise, Stallard's goof-up with Sainz Jr and Darren came at the Spanish Grand Prix in 2020. As mentioned before, the same thing happened again at the 2021 Spanish Grand Prix, in a piece of twisted irony. All amusement aside, Ricciardo and Norris will be focusing on Sunday's race at the Circuit Paul Ricard.
ADVERTISEMENT
Article continues below this ad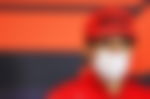 Trending Stories