WATCH: F1 Drive to Survive Season 3 Teaser and Release Date Announcement
Published 02/19/2021, 10:43 PM EST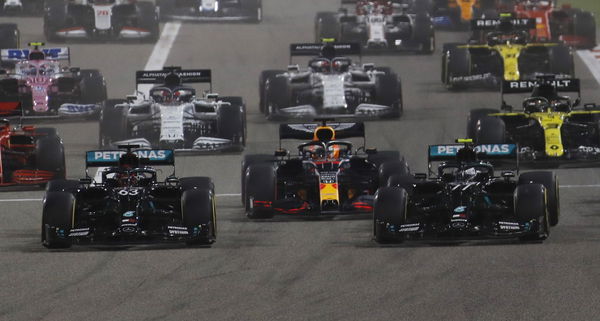 ---
---
It's happening, it's finally happening. The release date for Drive to Survive Season 3, which follows the incredible 2020 F1 season, has finally been announced.
ADVERTISEMENT
Article continues below this ad
The successful docuseries is coming out with its third season that will give the fans a deeper look into the COVID-stricken season.
Usually, the season is released on Netflix during February, which allowed the fans to refresh on the previous season and prepare for the next one in March.
ADVERTISEMENT
Article continues below this ad
In an attempt to level up the hype for the season, Drive to Survive has launched an exciting campaign on Twitter. Earlier today, they posted a picture hinting at a production wrap.
The team followed the tweet up with a teaser trailer with glimpses from the 2020 season, also announcing the release date.
The date when we all will be glued to our Netflix screens is March 19, 2021; nine days before the next season begins.
What to look forward to in Drive to Survive's 2020 F1 season
It will be interesting to see how the Drive to Survive crew filmed the season under strict protocols last year. The first shocker came last season with Ferrari's surprising announcement of replacing Sebastian Vettel after a six-year-long partnership.
The season had inspiring stories of redemption as Pierre Gasly and Sergio Perez claimed their debut win that allowed the latter to secure a Red Bull seat for the 2021 season. Lance Stroll also silenced his critics as he claimed his first pole position at the Turkish Grand Prix.
George Russell got the opportunity of a lifetime when he replaced Lewis Hamilton after the champion tested positive for coronavirus. He had an incredible race and proved his might with the overtake of the season on Valtteri Bottas.
ADVERTISEMENT
Article continues below this ad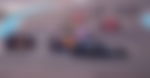 The season also witnessed Hamilton win the Silverstone race without tyres and equal the record of seven world championships. We also saw Ferrari's downfall and Romain Grosjean's scary accident that had everyone's heart stop for a moment.
From stories of redemption to stories of heartbreak, the rollercoaster season had it all. Drive to Survive season 3 will give us a more detailed perspective of these incredible stories, and I am counting down the days.
ADVERTISEMENT
Article continues below this ad
The release is still quite far away, so grab a bag of popcorn, watch the first two seasons, and prepare yourself for an exciting season 3 of Drive to Survive.