WATCH: F1 Officially Takes the Blankets Off Revolutionary 2022 Car
Published 07/15/2021, 10:15 AM EDT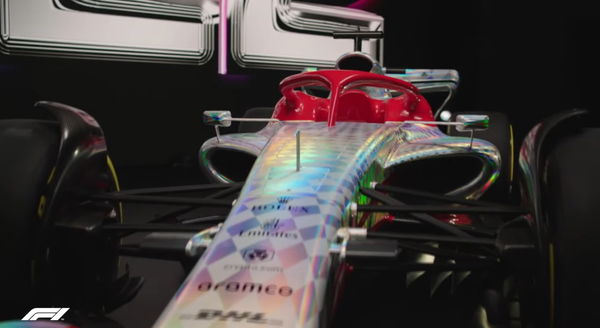 The moment that we all have been waiting for is finally here. After building much hype over the past few days on social media, the FIA officially took the covers off the prototype 2022 F1 car. FIA President Jean Todt and F1 CEO Stefano Domenicali were present at the event in Silverstone to cut the ribbon on a lavish ceremony.
ADVERTISEMENT
Article continues below this ad
The car is a product of the incoming 2022 technical regulations. And these new rules are a source of anticipation among the F1 community for a variety of reasons. None more than the racing spectacle that they promise to produce from next season and beyond.
ADVERTISEMENT
Article continues below this ad
Former F1 Champion Jenson Button previews the car
The question on everyone's lips after watching the reveal is the same – will it finally provide more wheel-to-wheel racing?
But that may come at the expense of pure speed as these high-tech cars are thought to be 5 seconds slower than the current ones. When asked by Sky Sports host Ted Kravitz if these cars will be harder to maneuver around the track for the drivers, Button replied –
"Definitely harder to drive. Less downforce, it's always more difficult to drive… I think we are going to see a few more moments."
He added, "And the cars these days, they are so on the edge, you can't get a slide. Whereas this, when it's less about the downforce and more about the tire, I think you will be getting some trips here and there, which will be nice to see."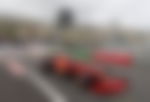 How did the drivers react to it?
ADVERTISEMENT
Article continues below this ad
The futuristic beast was presented to the drivers on track at Silverstone. And thankfully for the rule makers, it got a positive endorsement from all the drivers. Amongst them, Lewis Hamilton also offered his opinion –
"2022 will be a serious challenge, getting used to a new car and a new era of car. If it enables us to follow and race like it is planning to then I think it will be amazing for the fans and the sport."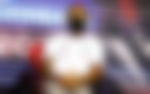 We can't wait to see it in action in six months' time.
ADVERTISEMENT
Article continues below this ad
WATCH STORY: From Dana White to Tai Tuivasa: Ricciardo's relationship with UFC 264