WATCH Fernando Alonso Take Fans Around Spa With Stunning New Onboard Graphic
Published 08/27/2021, 11:41 AM EDT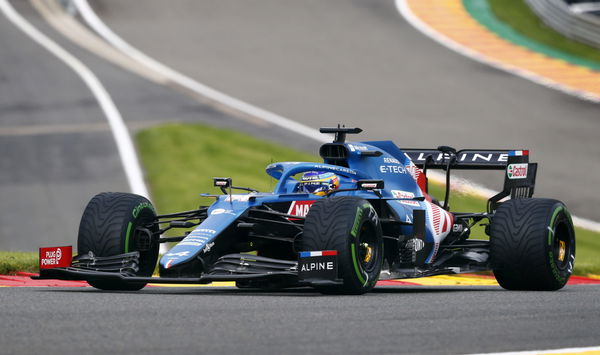 ---
---
Helmet cams have made their return to F1! Fernando Alonso donned the helmet cam for the second free practice session at Spa-Francorchamps; the closest one to experience what it's like inside a Formula 1 car.
ADVERTISEMENT
Article continues below this ad
The Alpine driver made his way through Eau Rogue; the commentators went silent, and the sound of the car accompanied with the driver's view, almost felt real.
ADVERTISEMENT
Article continues below this ad
Although thrilling, it gets scary. The high speeds and the vibrations, the turns and the straights; all of a sudden, it's a very overwhelming experience of what it must be like to actually sit in the monocoque and make your way through the circuit.
This isn't the first we've seen of the helmet cam. While today's camera was on Alonso's visor, in 2018 F1 experimented with glasses. Pierre Gasly raced in Monaco with camera glasses. However, the idea was soon dismissed over safety concerns. Steve Smith, the head of onboard camera development, had today's experience laid out in 2018.
He had said, "We've lost interest in putting glasses on… we're now looking at a camera that goes in the foam [to the side of a driver's head] or in a similar position that has a wire coming out into a connector." Smith stuck to his promise, giving the audience a seatbelt-fastening experience of Spa.
Exciting FP2 for Fernando Alonso
The Spaniard ended the practice session fourth on the timesheets; an impressive 0.440 seconds off the leader, Verstappen. Driving with a fresh ICE this weekend, Alonso finished 10 in FP1, having bettered himself in the second session.
ADVERTISEMENT
Article continues below this ad
Alonso renewed his contract with Alpine ahead of the weekend. The loyal racer replied, "No. Only with Alpine," when asked if he had discussions with other teams.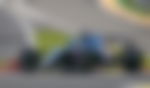 Surely the champion looks to continue his impressive streak at Spa as well. El Matador hopes for an even better second half of the season. 'At the moment I am enjoying this comeback and I think I am performing now at a level I am happy with from Baku then Silverstone for sure then Hungary, so I hope to show and prove a little bit more in the second part of the season and into next year."
ADVERTISEMENT
Article continues below this ad
With his sights set on F1, Alonso has already proven to the crowd that his comeback is no joke. The defensive mastermind has taken over the track once again. With the pace the Alpine showed in FP2, without a doubt, Alonso will be one to look out for.
Watch this story: Top 5 Williams F1 Liveries of All-Time