WATCH: Ferrari & Shell Demonstrate How a Fuel Sample Is Tested to Verify Its Legality in F1
Published 08/22/2021, 12:02 PM EDT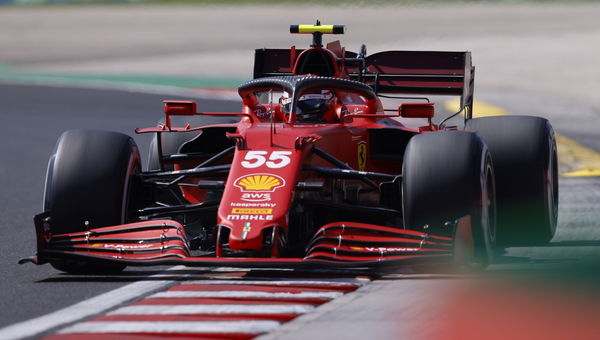 ---
---
Formula 1 is the kind of sport that has multiple sets of rules engulfing it, consecutively providing the teams with a narrow passage to remain within the sport's legality.
ADVERTISEMENT
Article continues below this ad
For instance, the 2021 Hungarian Grand Prix witnessed Sebastian Vettel facing disqualification for failing to retrieve 1L of fuel sample from the car after the race. Although an entire liter is never necessary to investigate the fuel, FIA's rulebook forced the stewards to expel the German from the Grand Prix.
Of course, this is of high priority after the end of a race. Hence, one might wonder, does the FIA check the fuel after each session?
ADVERTISEMENT
Article continues below this ad
Well, according to Ferrari, the answer is yes. Shell, being the long-term innovation partners of Ferrari, demonstrated through social media how fuel is analyzed after a session.
And alongside Shell Trackside Analyst, Marcel Ehlert, stood Ferrari's 47-year-old test driver, Marc Gene. The latter, hardly owning experience in the field, had to follow the former's instructions as he worked his way through the procedure.
Ferrari explain the procedure to test fuel
After setting up with the safety gear, Marcel picked up the sample and used a pipette to squeeze a drop of fuel out of the sample. The drop then goes into a vial, which is then closed. This is where ends the job for the humans, as technology then takes over.
Each F1 team will own a machine that tests the components inside the fuel. After 25 minutes of analysis, the machine will pick up the readings and compare them with FIA's reference according to the guidelines to make sure the fuel is legal.
ADVERTISEMENT
Article continues below this ad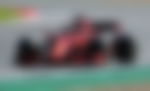 "The machine will shortly start analyzing the fuel. And 25 minutes, we will know if everything is legal and good to go," Marcel said.
If the machine does give a green light, then the team can proceed with utilizing the fuel over the succeeding sessions as well. And the procedure is mandatory after the end of each session.
ADVERTISEMENT
Article continues below this ad
This explains why the entire world considers F1 as one of the most complicated sports. Overall, amidst the fact that FIA are imposing rules and limitations over every single element existing in an F1 car, will there be a lot more disqualifications like Vettel's in the future?
Watch Story: Ferrari Strategy Fails We Will Never Forget