Watch : First Gameplay Trailer of Codemasters F1 2020 Game
Published 05/12/2020, 10:57 AM EDT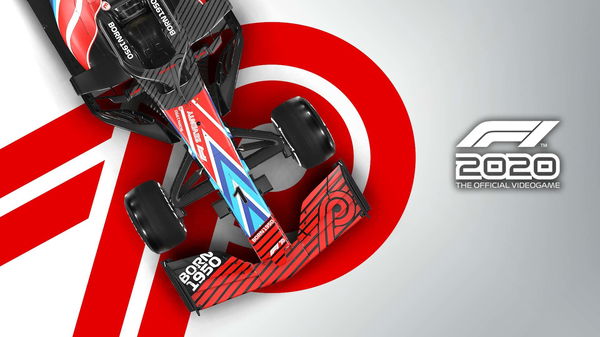 In the wake of declaring the game as of late, Codemasters has uncovered the First full gameplay trailer for F1 2020. It is displaying the rapid racing activity of both F1 and F2. Look at the trailer for yourself. The amazing trailer also has Brian Tyler's iconic F1 theme.
ADVERTISEMENT
Article continues below this ad
We can see the likes of Lewis Hamilton, Charles Leclerc in the trailer. It will be the last F1 game where the fans will see Sebastian Vettel driving the Prancing Horse as both the parties have parted ways.
ADVERTISEMENT
Article continues below this ad
The game will be accessible from 10 July, soon after the beginning of the championship in Austria. At least, if all goes well and the government gives the permissions. With the present pandemic, forecasting anything is impossible. Regardless, the fans can begin sim racing as the developer Codemasters has already released the trailer.
This trailer of a little more than a minute shows new in-game clips, indicating various vehicles, races, and drivers. A few drivers appear without helmets, and they look stunning. The pictures are immaculate and lifelike.
Codemasters has already demonstrated a lap in the game at Zandvoort and a lap in Barcelona. It has been portrayed by the designer as "our biggest F1 game yet."
What are the new features in F1 2020 game
The full game will incorporate new features, for example, a create-a-team mode called MyTeam, split-screen racing, more casual race options, and shorter season length choices. It'll additionally be accessible as a component of a Deluxe Schumacher Edition including an elite in-game contest.
ADVERTISEMENT
Article continues below this ad
Codemasters has additionally declared players will currently have the option to race a full, half, or three-race Formula 2 season with the single-seater title completely coordinated into career mode. The 2019 F2 season will be accessible at dispatch before F2 2020 gets included in a later update.
"The first in-game trailer has become a key moment in the F1 game campaign and this year is no exception," said Lee Mather, F1 Franchise Game Director at Codemasters.
"Each season we raise the visual benchmark, and with more circuits and teams getting new liveries. We can't wait for the season to start and for players to be able to race."
ADVERTISEMENT
Article continues below this ad
What's more, there are 16 exemplary F1 vehicles to browse in the new game, including the 2010 Red Bull RB6, the Ferrari F1 2000, and the 1990 Ferrari 641. Four of Michael Schumacher's F1 vehicles will likewise star in the Deluxe Schumacher Edition of the game.