WATCH: Football Megastar David Beckham Joins In on Charles Leclerc's F1 Pre-Race Ritual
Published 05/09/2022, 11:14 AM EDT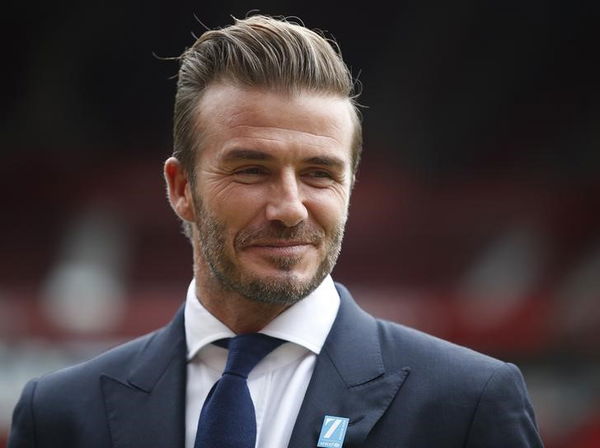 The Ferrari team enjoyed a great weekend in the Magic City of Florida, scoring two podiums in the inaugural Miami GP. Seeing the event as a whole, the inaugural Miami GP was no less than a carnival that attracted a vast number of fans and some big names.
ADVERTISEMENT
Article continues below this ad
Throughout the race weekend, A-list celebrities were roaming around the F1 paddock. And one of those celebs was none other than the Soccer legend David Beckham, who not only graced the paddock but also helped Ferrari driver Charles Leclerc warm-up for the race.
ADVERTISEMENT
Article continues below this ad
The soccer legend and the Inter Miami CF owner, David Beckham, visited the Miami F1 paddock on Sunday. The former soccer player visited each F1 garage to meet the team. But when he went to the Ferrari stable, he played a bit of football with Charles Leclerc.
Undoubtedly, it was a fascinating moment to see Beckham playing with Leclerc. Further, the Monegasque driver showcased some excellent footwork with the ball in front of the soccer star.
Charles Leclerc wants other F1 drivers to hunt him
The 24-year-old is the 2022 world championship leader, sitting comfortably at the top of the drivers' standings. Leclerc might have failed to win the inaugural Miami GP, but his P2 finish helped him maintain a point gap between him and Max Verstappen.
This season, the Monegasque is the favorite to win the title, attracting the other drivers to take him down. It might seem like a significant pressure on the Ferrari man to be hunted by others. However, Leclerc isn't nervous about the challenge. Instead, he welcomes it.
ADVERTISEMENT
Article continues below this ad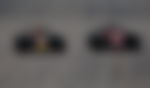 "I think we have been in only one position since the beginning of the season, which means we are hunted for now," Leclerc reported after the Miami GP. "I quite like this position to be honest, because it means that you are doing something right. But it is also true that it's two races that the gap is slowly closing down."
The 24-year-old driver has showcased phenomenal performance this season and let's see if he can continue doing the same. It would be fascinating to see how Leclerc keeps up with the pressure of being the Number 1 as the season progresses.
ADVERTISEMENT
Article continues below this ad
WATCH THIS STORY: Spectacular F1 Helmet Designs At 2022 Miami- GP ft. Daniel Ricciardo Lando Norris
The next race for Leclerc is the Spanish GP, also the home race for teammate Carlos Sainz. Let's see what Leclerc got to show at the upcoming race. Do you expect Charles Leclerc to win the Spanish GP?