WATCH: George Russell's Sensational Pass on Bottas Wins F1 Overtake of the Year
Published 01/06/2021, 3:07 AM EST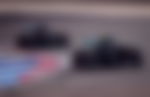 ---
---
Overtakes are a feisty affair in the F1 circus. Cars roaring wheel to wheel against each other to climb up track positions is thrilling action served hot. In the grand picture of winning a Grand Prix, these are the spice mixes that pump up the adrenaline. Each year has its bit of edging action, and 2020 saw a tie between George Russell and Pierre Gasly.
ADVERTISEMENT
Article continues below this ad
George Russell improved a lot during the latter half of the season. After steady progress at Portimão and Imola, he delivered pure class at Sakhir inside the AMG. However, luck tricked him and he could only manage a P8 finish with mere three points. However, his action against Valtteri Bottas at the race did not go unnoticed.
ADVERTISEMENT
Article continues below this ad
Pierre Gasly had been a class act the entire season. The Frenchman struggled at the initial phase of the championship, but he was quick enough to pick up on the pace.
Moreover, after his surprise win at Monza, his improvement curve just shot up the graph. That said, his overtake of Sergio Perez after a wheel to wheel battle at the Belgian Grand Prix is competition for Russell.
Both the Belgian and the Sakhir Grand Prix were tight races. The manner in which Pierre and George passed the cars ahead of them was pure bravery.
Even after being pushed into the walls, Gasly did not give up on his fight and eventually passed Perez. Similarly, Russell too had a thin margin, and he aced it past Bottas.
The decider… vote for your overtake of the season now!

Pierre Gasly's gutsy Eau Rouge move 🕺
🆚
George Russell's show of muscle 💪#F1

— Formula 1 (@F1) January 5, 2021
With the battle presently being won by George Russell, do you agree with the results or should it have been the Frenchman?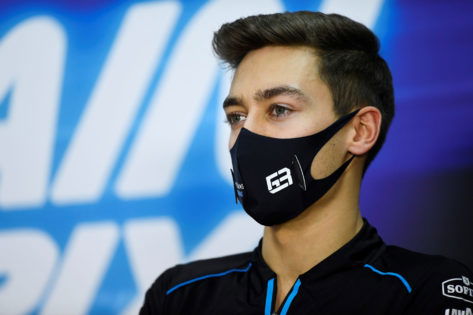 George Russell and Gasly up for a test in 2021
George Russell is preparing for his challenge in 2021. The Briton has serious competitions as his compatriots; Lewis Hamilton is the champion of the era, and Lando Norris is getting better each weekend. Even if he cannot compete with them in his Williams', he can draw huge inspiration from them and push harder.
The 22-year-old withholds a lot of promise in himself. He proved at Sakhir that if he is in a better car, he can challenge the leaders for a hard and tight fight down the slipstreams. Now, with the onset of the new regulations and a promise of increased competition, he might as well do wonder with his Williams.
ADVERTISEMENT
Article continues below this ad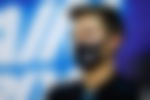 Pierre Gasly is preparing for a different 2021 altogether. Although, dreams of a Red Bull comeback had clouded his vision after his victory at Monza, he soon moved ahead of them. He convinced himself that AlphaTauri is his alma mater and he shall strive to get the team to better ranks this season.
Paired beside Rookie of the Year, Yuki Tsunoda, the Frenchman will be on his toes the entire season. With his splendid form and Tsunoda's perfect style, AlphaTauri may threaten the bigshots like McLaren and Renault. However, consistency is a huge issue for the team and that would be the key to success.
ADVERTISEMENT
Article continues below this ad