WATCH: Gruesome Injury Red Bull's Mechanic Suffered in a Dèjá Vu of Hamilton Episode at Sochi
Published 09/27/2021, 3:51 PM EDT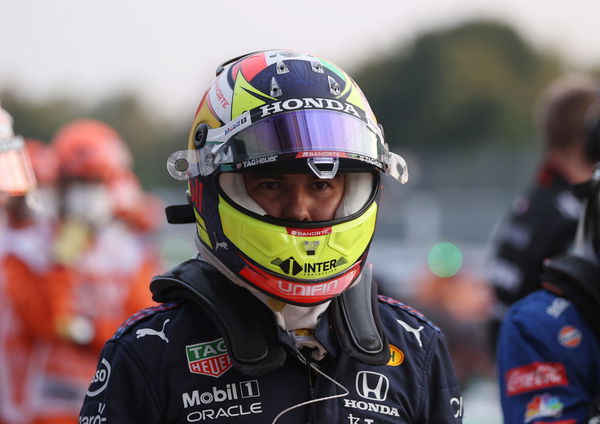 ---
---
If the Russian GP had to be expressed in a single word, the word would be "chaos". The race at Sochi Autodrom was witness to Lewis Hamilton's 100 race win, Lando's huge loss at his maiden race win, Red Bull driver Verstappen finishing P2 after starting from the back of the grid, and a lot more action.
ADVERTISEMENT
Article continues below this ad
A lot of teams made very slow pit stops, with the number of mistakes on a rise ever since the pit stop regulations changed after the Belgian GP. Sergio Perez was one of the many drivers to suffer from a slow pit stop. Even worse, one of their mechanics got injured during the pit stop.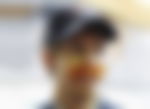 ADVERTISEMENT
Article continues below this ad
How a Red Bull mechanic suffered burns during Perez's slow pit stop
Daniel Ricciardo of Mclaren, Charles Leclerc of Ferrari were some of the people apart from Sergio Perez who suffered really slow pit stops in the Russian GP. However, the Sergio Perez pit-stop was made even worse by the fact that the mechanic at the right rear wheel of the car was badly injured during the pit stop.
From a replay of the pit stop, it can be seen that the right rear tire was very slow to get off. And by the time the other three tires were on. Sergio Perez dropped the clutch and the rear wheels started spinning, with the hand of the mechanic in contact with it. This friction caused the mechanic's hand to get burnt. However, he managed to brave his way through the pain and took the wheel off, completing the pit stop.
The mechanic, identified as Paul Frost, posted on Instagram a picture of his burnt hand, with the caption "Remember, motorsport is dangerous, kids #fromrussiawithlove"
 

View this post on Instagram

 
It's not easy being an F1 mechanic
ADVERTISEMENT
Article continues below this ad
Earlier this weekend, Lewis Hamilton failed to brake in time and knocked over the mechanic on the front jack duty standing right in the way of Lewis' car. It serves as a reminder about how much these mechanics put on the line when servicing the F1 cars at the sub-3 second pit stops.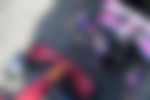 Perez also posted on Instagram about the race weekend where he mentioned the mechanic as well. "I'm glad our mechanic is ok. We will do our internal discussions as a team and will grow together even more after this tough race.", Perez's caption read.
ADVERTISEMENT
Article continues below this ad
WATCH STORY: Biggest Crashes From 2020 Featuring Leclerc, Vettel & Grosjean
F1 is a team sport, and the mechanics are involved in making a team successful as much as the drivers, and we must remember, it's not just the drivers who risk their lives out on the track driving at 300+ km/h, The mechanics risk a lot too, just to help their team reach the top.