WATCH: 'Happy' NBA Legend Michael Jordan Low-Fives Lewis Hamilton During Met Gala After-Party
Published 05/05/2022, 3:36 AM EDT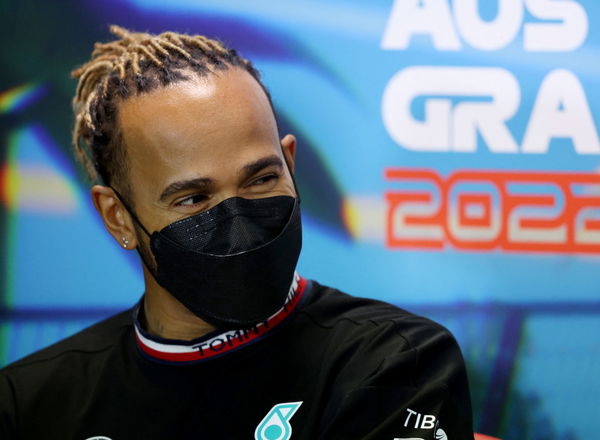 To see F1 racing legend Lewis Hamilton and basketball jewel Michael Jordan together is a sight to sore eyes. The two men have achieved so much in their careers that they've become living icons. While Jordan was a fearsome figure on either side of the court, rivals couldn't catch up to Hamilton's Mercedes.
ADVERTISEMENT
Article continues below this ad
The Chicago Bulls shooting guard is one of the most celebrated athletes in the world. His brilliant stats and six NBA championships have cemented his place in sporting greatness.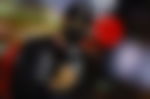 Lewis, on the other hand, is a recipient of seven world championships. His unmatched skill in an F1 car and dominant stint with Mercedes has put him on top of the order.
ADVERTISEMENT
Article continues below this ad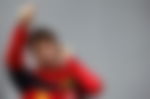 To excel in competitive sports like basketball and F1 is no small feat, but these superstars have remained at the top for a considerable amount of time. We do not see this consistency very often and not every athlete manages it.
Lewis Hamilton and Michael Jordan met last year at the Met Gala
A video of the two legends from last year's Met Gala surfaced on the internet. They can be seen catching up and talking as everyone looks on. It is very clear from the video that Lewis Hamilton and Michael Jordan share mutual respect and adoration for each other.
ADVERTISEMENT
Article continues below this ad
The Mercedes driver chose to skip the prestigious event this year for reasons unknown. A regular attendee for the past several years, he shocked fans as he did not make it to the red carpet. Despite his absence, Hamilton consistently posted stories of his friends and congratulated them for the beautiful evening.
As fans wait for an explanation, we're sure there must be a solid reason behind this shocking no-show. However, just a few hours ago, the star was seen playing golf with NFL legend Tom Brady in Miami.
ADVERTISEMENT
Article continues below this ad
Watch This Story: Zendaya's Legendary American Stylist Set to Dress up Lewis Hamilton for Met Gala 2022
Given that F1 will resume the 2022 season in Miami, it was of no surprise that Hamilton was in the city.