WATCH: Kanye West Gives Lewis Hamilton a Big Compliment
Published 02/07/2021, 7:40 AM EST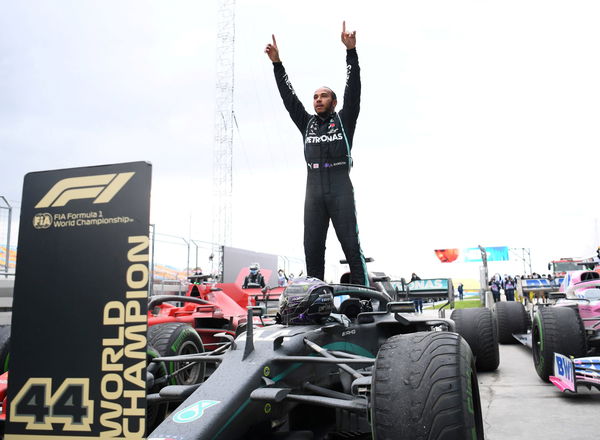 ---
---
Lewis Hamilton has, time and again, proved that he is one of the greatest drivers in the history of Formula 1. However, racing isn't all the Briton is good at. While speaking at the School of Art Institute, Chicago, Kanye West pointed out champions' another skill; he complimented the Mercedes driver on his musical skills.
ADVERTISEMENT
Article continues below this ad
Hamilton was over at West's house for an Easter brunch, along with the rest of the latter's friends and family. The pair started jamming to some music in the Grammy winner's studio, and according to him, the seven-time world champion took everyone aback  with his musical talents.
ADVERTISEMENT
Article continues below this ad
"He's [Lewis Hamilton] playing music and everybody's like, what is this music?" Kanye recalled everyone asking. "It's Lewis Hamilton's music," replied the musician, and he pointed out everyone's surprise at Hamilton's skills.
"It's good, it's really really good," Kanye concluded.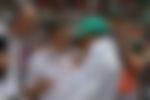 Lewis Hamilton claims all is calm with Mercedes
The never-ending contract saga between Mercedes and Hamilton began towards the end of the 2020 F1 season. Toto Wolff had clarified that they are looking to sign a new deal before the end of the year; however, it's been over five weeks now and we are yet to see a final announcement on the contract.
In the latest update, Craig Slater explained the current position of both Hamilton and Mercedes with regards to the new deal. "All is quiet still on the Sir Lewis Hamilton contract front but I can report that all is calm at Mercedes regarding that new contract."
"They understand that while there isn't confirmation, the longer this drags on, the more speculation there will be. They say they are going to live with that," he said.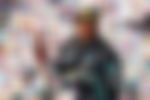 With recent speculations stating that there is a possibility of a two-year contract, the F1 community is eagerly waiting for a final announcement.
ADVERTISEMENT
Article continues below this ad
While the most probable outcome is that the contract will be signed soon, Hamilton sure does have the option of moving on to the music industry if the negotiations do not come through!
And given that other drivers like Charles Leclerc have expressed their interest in music, who knows, maybe he can create an F1 band as well!
ADVERTISEMENT
Article continues below this ad
If you had your pick of the drivers to create an F1 band, who would you choose?