WATCH: Kimi Raikkonen and Sebastian Vettel's Funny Gift Wrap Challenge
One has to be clinical on the track while driving under pressure and chasing a time frame. Sebastian Vettel and Kimi Räikkönen have been flawless over the years.
In fact, while driving for Ferrari, both Vettel and Raikkonen were spectacular as far as their surgical precision on the laps was concerned. However, challenge video is a classic example of how messy Kimi could be at times. Specifically, when he was chasing a timer.
The challenge was to pack a present under a minute. Vettel and Kimi dressed in their Ferrari outfits appeared in the video with sponsors Santander in the background.
The objective was to wrap the present in a minute. As soon as the timer went on, both the drivers opted for different strategies.
Vettel chose for the classic way of wrapping, nice and clean. While Kimi chose to wrap it up haphazardly without considering the mess.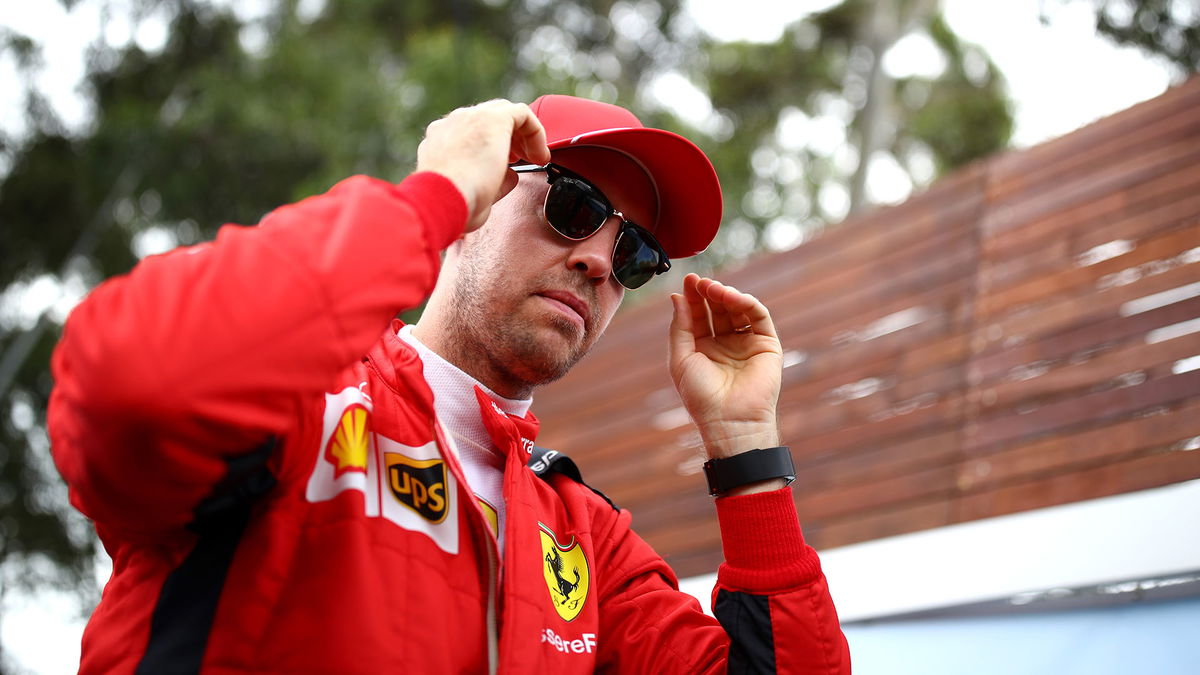 Sebastian Vettel the perfectionist
Sebastian's approach was slow, and it was anticipated he might lose to Kimi. On the other hand, Kimi was fast with it. However, it was not aesthetically pleasing.
Slowly proceeding with the process, Vettel managed to do it within 53 seconds. The package was decent as a present if not completely perfect.
Kimi, on the contrary, was messy, unorganized, and faltered heavily with his product. He finished wrapping his present a few seconds past the one minute mark.
[youtube https://www.youtube.com/watch?v=Hm3c5WFRTrg]
Sebastian Vettel struggling with his form recently
This season marks his last season with Ferrari. His relationship with the Ferrari board is at an all-time low. Finishing seventh at the Spanish Grand Prix is the only highlight of this season, apart from the sixth-place finish in Hungary. Things aren't going too well for him at the moment. However, he hopes to find his way back to winning ways soon.
Kimi on the other hand is racing for Alfa Romeo. Ever since he left Ferrari in 2018, his racing statistics have drastically gone down. However, the 40-year-old remains positive about his racing career and wishes to get back on the scoresheet soon enough.