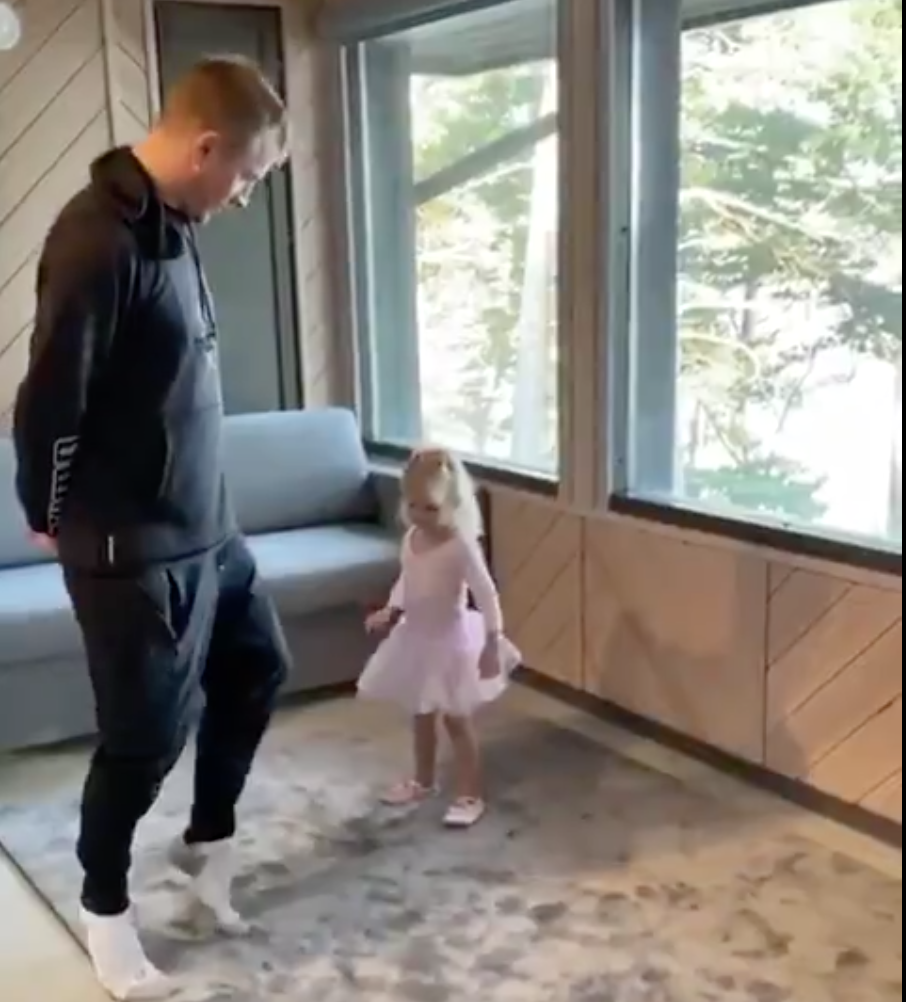 There's nobody quite like Kimi Raikkonen. He's not your average F1 driver in terms of statistics or his outlook towards life. You rarely see the iceman crack a smile but a video has surfaced with some very wholesome content. I never thought I would live to see it, but Kimi actually cracked up while dancing!
Kimi Raikkonen provides some wholesome content
In an adorable video posted on social media, Raikkonen can be seen trying his hand at ballet with his daughter. He doesn't necessarily have the grace but he had perfect balance. 10/10 for the iceman for making us smile and bringing us wholesome content in these times of distress.
Despite joining social media, Raikkonen doesn't post regularly on what he's up to during the shutdown. He doesn't post much but when he does, its quality content. However, he's probably passing time as a family man. When he's' not giving his son – Robin dirt bike lessons, he's probably teaching ballet to little Rianna.
🩰💃 #Kimi7 pic.twitter.com/5oarYr7VhU

— Raikkonen Indonesia (@KimsterIndo) April 6, 2020
Recently, F1 posted a driver profile video on Kimi Raikkonen. When asked what he thought about F1 and driving in general. The iceman had a vintage response.
"What about the first emotion that comes to mind when driving a Formula 1 car?"
"Normal" replied Kimi in a manner that only Kimi could pull off.
Raikkonen 'was' on course to become F1's most experienced driver in 2020. Unfortunately, due to Coronavirus the calendar's shrinking as the months go by and it'll be a miracle if we get any races at all.
Kimi's been in F1 for close to 2 decades and he's amassed a massive fan following like no other driver. Fans like Raikkonen for his no-nonsense, say it like it is attitude – towards racing and life. That is also the same reason why many drivers look up to Kimi and prefer him as a teammate.
He could be leading a race or have just crashed out but the iceman is always as cool as a cucumber. At 40 years old, Raikkonen's time in F1 is drawing to a close but as fans, we can only wish for him to never retire from the sport.