WATCH: Kimi Raikkonen Dozes During Imola GP Qualifying
Published 04/18/2021, 3:11 AM EDT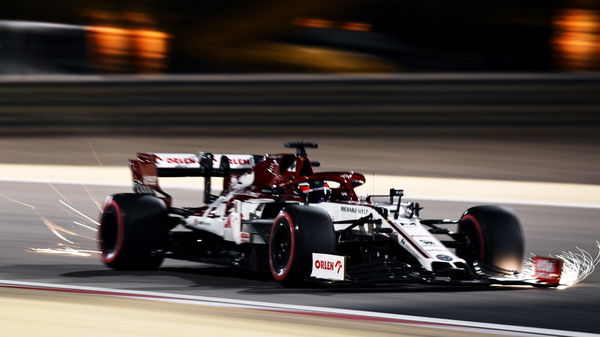 ---
---
F1 veteran Kimi Raikkonen is well-known for his "don't care" attitude in Formula One. At the Emilia Romagna Grand Prix qualifying session, the Finn unleashed it yet again. This time, cameras spotted the 41-year-old catching forty winks in his Alfa Romeo F1 car. Admittedly, his visor was down, so it was difficult to tell if he was sleeping or focusing.
ADVERTISEMENT
Article continues below this ad
However, considering that his head was not moving, there was a good chance that he was. Further evidence revealed that his head was leaning on the side of the cockpit. In the end, Raikkonen got a bit of a rude awakening when his race engineer piped up for a radio check. Luckily, the Finnish driver managed to respond on the radio and prepare himself for his qualifying run.
ADVERTISEMENT
Article continues below this ad
This isn't the first time that Raikkonen has pulled off this stunt. Back in 2001, when he made his F1 debut, he was caught napping half an hour before the race began. On any other occasion or with any other person, such behavior would not be tolerated. However, since this is Kimi Raikkonen, people just chalk it up to Kimi being Kimi.
How did Kimi Raikkonen perform in qualifying?
Unlike his F1 debut, when he finished sixth, the Finnish veteran is starting all the way down in 16th. In 2001, he started 13th, which isn't too far away. So, there is a possibility that he could try and make up positions during the race. His car is certainly capable of the feat as he finished 11th at the season opener in Bahrain.
ADVERTISEMENT
Article continues below this ad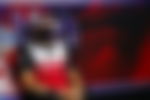 One has to wonder where Raikkonen will finish at the Emilia Romagna GP. In addition to that, he also has to keep an eye on where his teammate, Antonio Giovinazzi will finish. Truthfully speaking, the 41-year-old would be foolish to think that he should have some designs on the championship fight.
Instead, he is focusing on developing the Alfa Romeo car and mentoring his teammate. Considering that both of them have been performing decently so far, they are doing a fine job at the moment.
ADVERTISEMENT
Article continues below this ad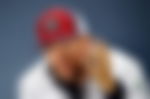 Trending Stories