WATCH: Kimi Raikkonen Has An Epic Response For What's in His Bucket List
Published 09/19/2020, 7:24 AM EDT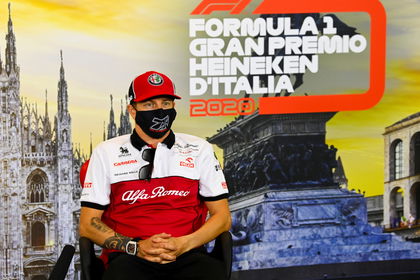 ---
---
Kimi Raikkonen is known for his amusing responses to questions off the track, and he recently struck again. Formula One posted a video on social media where the F1 drivers reveal a few things from their bucket list. Kimi gives a hilarious reply, saying he "does not" have a bucket list.
ADVERTISEMENT
Article continues below this ad
ADVERTISEMENT
Article continues below this ad
Formula One posted the video on social media. "F1 drivers reveal what's on their bucket lists! Wait for Kimi's reply…" read the caption. Several drivers revealed a few of their plans from their bucket lists. But the "Iceman" took the limelight to himself by giving a hilarious response.
"I don't have a bucket list," said Kimi with a funny expression on his face.
His countryman, Valtteri Bottas revealed a contrasting opinion to what Kimi said. "So many things," said the Finn. Both drivers are known to keep things simple while speaking.
Lewis Hamilton revealed a few from his side. "Climb Mount Everest,  learn a language, go to space and do the moonwalk," says Lewis.
George Russell said that he wanted to, "Fly or go on a Fighter Jet". While Kvyat revealed that he wanted to, "Visit a NASCAR race and the Kings of Leon concert".
Daniel Ricciardo too played a part in the video. "Skydiving was one, Superbowl, and wanting to go on a safari," said the Australian.
Kimi Raikkonen trolls Lewis Hamilton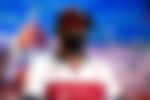 Kimi Raikkonen recently made headlines by trolling the reigning World Champion, Lewis Hamilton. A meme of Former World Champion, James Hunt and Hamilton was trending on social media.
ADVERTISEMENT
Article continues below this ad
Kimi took this as an opportunity to share the meme on his story on Instagram. It was captioned as, "Evolution of a Formula 1 driver."
In the meme, Hunt posed shirtless in the picture, holding a smoke in his hand and enjoying a drink. While Lewis was riding his scooter and wearing his matching outfit.
Kimi posted a picture of himself as a reply. In the picture, Kimi, like Hunt, held a smoke in his hand. The caption read, "Don't worry. Not all hope is lost yet!"
ADVERTISEMENT
Article continues below this ad