Watch: Kimi Raikkonen Loses It During a Circuit Guide of the Australian Grand Prix
Published 03/12/2020, 3:19 AM EDT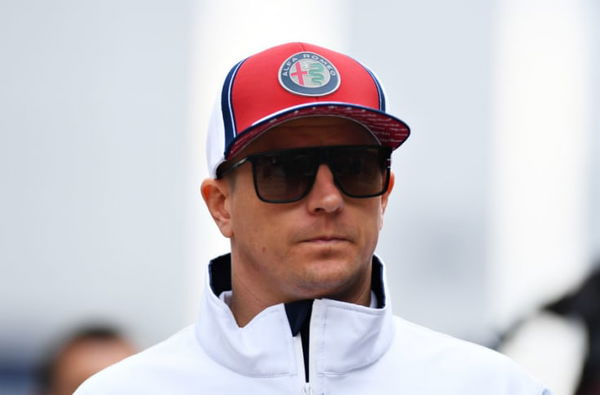 ---
---
As fans were patiently waiting for Daniel Ricciardo to guide us in a lap around Albert Park, F1 mixed things up. In a pleasant change which I'm sure nobody will complain about, Kimi Raikkonen performed the virtual hot lap of the circuit. The Iceman guided fans around the tricky Albert Park Circuit to complete a lap of the Australian Grand Prix.
ADVERTISEMENT
Article continues below this ad
Kimi Raikkonen completes a lap around Albert Park
In the video posted on F1's social media accounts, the hot lap began with the Iceman introducing himself. As a side note, it's important to mention that the Iceman needs no introductions. Kimi is an F1 legend and has the utmost respect in the world of motorsports.
ADVERTISEMENT
Article continues below this ad
While any other circuit guide involves mentioning important braking points and corner strategies, Kimi mentioned the 'shadows from the trees'. After all these years, the iceman doesn't rely on markers or reference points. Trees do just fine.

More importantly, Kimi nearly lost it while narrating the circuit guide. Not the car, but himself. Yes, this was one of those rare occasions when Kimi Raikkonen chuckled and nearly broke into full-blown laughter. Furthermore, the iceman momentarily forgot the track layout and was left tongue-tied. Kimi was initially confused if an upcoming turn was a left or right-hander.
Poor Kimi couldn't even finish the lap without nearly running into a slow-moving Williams.  A flurry of blue flags concluded a thoroughly entertaining circuit guide. The only thing that was missing in the entire video was Kimi's iconic catchphrase. Bwoah, he just didn't say it enough.
With all the doom and gloom in the F1 paddock following the Coronavirus scare, a healthy dose of Raikkonen is all we needed.
At 40 years and without a contract at the end of 2020, this could be Raikkonen's last trip down under. As a tribute, I really wish F1 convince Kimi to record all the circuit guide videos. Unfortunately, I'm not sure the Iceman would see things the same way.
ADVERTISEMENT
Article continues below this ad
If the F1 calendar still holds up, Raikkonen will surpass Rubens Barichello to become F1's most experienced driver. The Finn may very well beat the Brazilian's record of 322 races.
F1 action returns this Sunday with the Australian Grand Prix.
Have you joined our Formula One fantasy league yet?
Join now: https://fantasy.formula1.com/league/100476?ftm=email
ADVERTISEMENT
Article continues below this ad
You shouldn't need the league code, but just in case here it is: 7ad1c48d7c.