WATCH : Kimi Raikkonen Passes Sebastian Vettel With Ease at the Belgian GP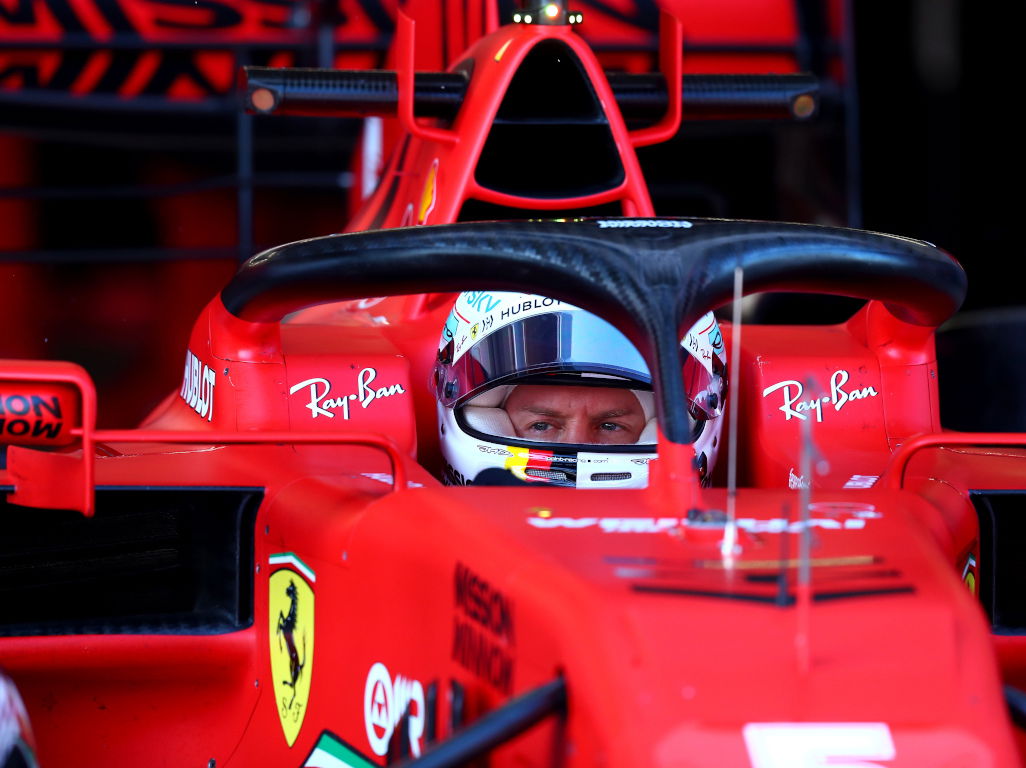 Scuderia Ferrari have struggled all season long, but they took disappointment to a new level this weekend. Three horrific free practice sessions were followed by a dismal qualifying.
As a result, Charles Leclerc and Sebastian Vettel started the race in P13 and P14, respectively. Team boss Mattia Binotto was still optimistic that they could perform better on race day.
But only a few laps in, it became quite evident that Binotto's dream wasn't going to be realized. Both the Ferrari's looked devoid of any pace, and their struggles were best illustrated with a certain overtake that Vettel suffered.
ALSO READ- "The Drivers Had No Confidence" – Mattia Binotto Believes Ferrari's Woes Not Car Related

The 4-times world champion moved into P13 after the race began. But it soon became clear that he wasn't going to climb a lot of places in a hurry. Contrarily, he was struggling to keep the cars behind him off his tail. However, he couldn't do that for long.
Kimi Raikkonen's overtake on Sebastian Vettel summarizes Ferrari F1's woes
Vettel's former Ferrari teammate, Kimi Raikkonen, now in an Alfa Romeo seemed a lot quicker. Gaining on Vettel, the 'Iceman' easily went past the German at the end of Kemmel straight. Raikkonen took advantage of the DRS, jumped on the inside, pushed Vettel to go the long way around, and at the end, made the move stick as he rounded the corner.
What made it even more disheartening to see for Ferrari and its fans was that the overtake was made by a car with the very same engine as theirs. The move just animated Ferrari's fall from grace, and boy was it a massive fall.
Only a year ago, Charles Leclerc was celebrating his first-ever F1 win in the cockpit of the Scuderia. Go back another year, it was Vettel bagging a race win in Spa. Fast forward to the present day, both drivers can't even get into the top 10. It's simply shocking!
With Ferrari's 1000th F1 race coming up soon, at their home circuit of Mugello, it looks increasingly likely that the day would end in massive disappointment.