WATCH: Kimi Raikkonen Screams at His Engineer at Austrian GP – "Why the Fu*k Did You Tell Me Now?"
Published 07/05/2021, 9:06 AM EDT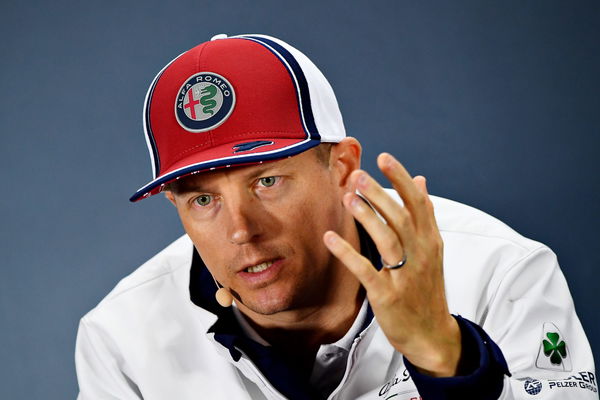 ---
---
If there's one word to describe the Austrian Grand Prix, it would be "penalties." The FIA handed a total of ten penalties during the second race at Red Bull Ring, which included Kimi Raikkonen's 20-second penalty for colliding with the four-time champion, Sebastian Vettel.
ADVERTISEMENT
Article continues below this ad
But before the collision with Sebastian Vettel, the 2007 world champion was understandably frustrated with his engineer for not getting informed about the track limits. Kimi Raikkonen has already crossed the track limit at turn 10 twice and when he crossed the limits for the third time, the stewards showed him a black and white flag.
When his engineer told him about the black and white flag, the Finnish driver was furious and replied: "Why the **** did you tell me now?… If you don't tell me, how the **** should I know?"
ADVERTISEMENT
Article continues below this ad
Watch Story: From Drunk Gala to Dry Responses: Kimi Raikkonen's Funniest Moments
Kimi Raikkonen and Sebastian Vettel collided on the last lap
During the last lap of the race, the former Ferrari teammates were squabbling over 12th place. But as soon as Vettel completed his move on the Finn, the German's left rear tire tangled with Kimi Raikkonen's front right. As a result, both the Alfa Romeo and Aston Martin ended up spinning into the gravel.
In the post-race press conference, Kimi Raikkonen said, "I have to see it. He turned left and off we went. But I need to see."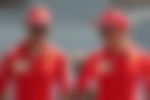 Sebastian Vettel described the incident as a misunderstanding and said, "I don't know, I think it was a misunderstanding, so I'll have a look and speak to him."
ADVERTISEMENT
Article continues below this ad
After the race, the steward penalized Kimi Raikkonen for causing a collision with Sebastian Vettel and handed him a 20 second time penalty, as well as two penalty points. Raikkonen's last race weekend penalty means the Finn has six penalties now in the past 12 months. If the driver reaches the 12 penalties mark, he will get an automatic ban.
Do you think Kimi Raikkonen's 20-second penalty was harsh by the FIA? Let us know in the comments section below.
ADVERTISEMENT
Article continues below this ad