WATCH: Lance Stroll Has a Nasty Crash During Ferrari's 1000th F1 Race in Mugello
Published 09/13/2020, 1:13 PM EDT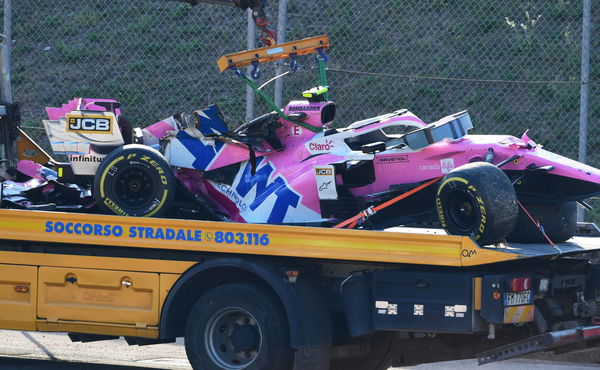 ---
---
The F1 Tuscan Grand Prix is by far the most surprising race this season. 13 cars are already out within the first 10 laps. To aggravate matters further, Lance Stroll suffers from a puncture and goes crashing into the wall.
ADVERTISEMENT
Article continues below this ad
The young racer from Racing Point got a bright start and was in the top 5. However, in an unfortunate turn of events, he suffers from a puncture trying to steer his car to the right. Though the crash didn't involve any other racer, it was quite dreadful.
The rescue truck lifting up a rather mangled car with smoke flowing out of the engine tells us enough about the intensity of the crash.
ADVERTISEMENT
Article continues below this ad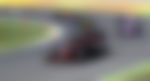 Lance Stroll Clutches his Forehead in distress at F1 Tuscan Grand Prix
Stroll was rather disappointed with the unfortunate puncture as he was aiming for the podium again after the Monza Grand Prix. However, one can't control destiny. However, his disgust was clearly visible after he clutches his forehead through his helmet.
ADVERTISEMENT
Article continues below this ad
Lance Stroll has been racing exceptionally well for his age and is destined to take Racing Point to greater heights. All of us have bad days and Stroll will definitely come out stronger.
Though the driver cannot be blamed, all that came from his radio was," I got a puncture." The rest was history. After the numerous crashes and unfathomable damage to the car, debris on the track is undeniable. The puncture might have been from such debris on the track.
The Tuscan Grand Prix presently came to an end after two red flags. Lewis Hamilton wins the race after he maintained his lead since the second standing start. Valtteri Bottas will have to be satisfied with his second place. The surprise in the podium would be Alex Albon from Red Bull. The Red Bull racer pulls off his first podium replacing the usual Red Bull face Max Verstappen after the latter had to exit the race in the first lap.
ADVERTISEMENT
Article continues below this ad