Watch: Lando Norris Completely Forgets F1 Starting Procedure During the F1 Erace
Published 03/17/2020, 3:34 AM EDT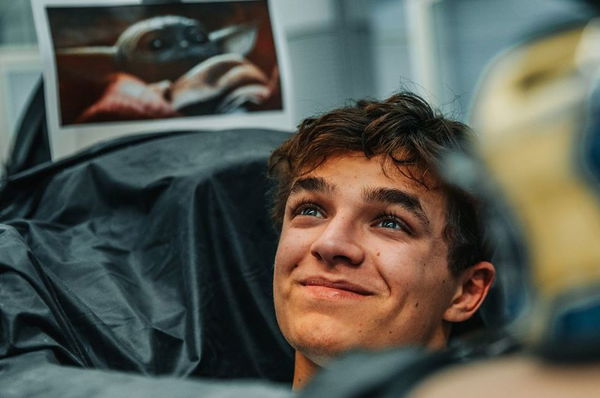 ---
---
With the Australian Grand Prix cancelled, Lando Norris found another way to go racing around Albert Park. The Briton competed in a friendly Esports event held on Sunday as a remedy for the lack of Grand Prix racing. You'd think an F1 driver would wipe the floor with non-racers, sadly, Norris' racing skills didn't really translate to virtual dominance.
ADVERTISEMENT
Article continues below this ad
Lando Norris botches formation lap
Lando spends a lot of time on the simulator and competing in iRacing. However, F1 2019 isn't necessarily his cup of tea. The 20-year-old made a few comical errors in the friendly event held on Sunday.
ADVERTISEMENT
Article continues below this ad
Several former
F1
drivers such as Stoffel Vandoorne and Esteban Gutierrez also participated in the event. The game mostly included several sim drivers and YouTubers – making for an exciting race. Sadly, the guys who've been there and done that didn't really challenge the hardcore gamers for the win.
Norris' race was anything but uneventful. Poor Lando couldn't even make it past qualifying after getting disqualified from the session. The Brit unknowingly stopped at the pit entrance, causing a black flag – ending his qualifying. To be fair, Norris wasn't exactly setting purple sectors and breaking lap time records.
We can give Lando a pass on that for not really playing the game often. However, the Brit's next blunder is unforgivable and made for a comical moment.
ADVERTISEMENT
Article continues below this ad
Before the 5 lights go out, drivers complete a formation lap as a precautionary measure. As the lights go green, drivers slowly pull away and check their cars to ensure things are working as they're supposed to. Norris temporarily forgot this procedure during the race.
As the lights turned green, Norris gunned his throttle pedal and swerved past slow starting cars. It wasn't until the Brit reached the front of the grid when he realized his folly. Lando sheepishly braked, locking up in the process and leaving him red-faced.
Lando's race was actually a decent effort. The Brit was involved in some hair-raising wheel to wheel action with seasoned gamer and Youtube star Tiametmarduk. Norris ultimately prevailed but it was impressive defending from a non-racer.
ADVERTISEMENT
Article continues below this ad
Norris finished sixth, in a race that was thoroughly enjoyable.