WATCH: Lando Norris Masks McLaren F1 Pain With Hilarious Gesture at Daniel Ricciardo in Montreal
Published 06/20/2022, 6:32 AM EDT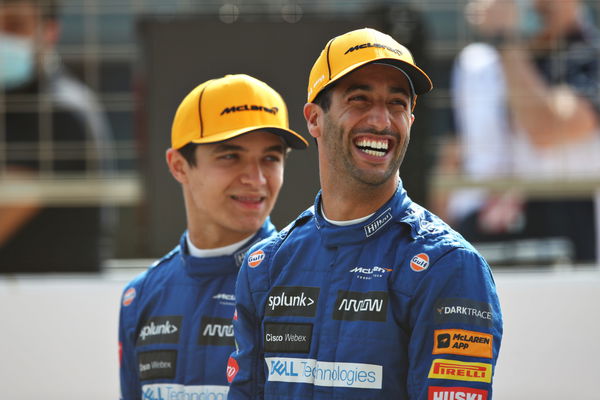 Canadian GP was a race to forget for Lando Norris! The McLaren driver did not finish in points and stood at P15 while his teammate Daniel Ricciardo managed a P11. Norris has had a good season throughout where he has often regularly finished in points. However, Canada somehow did not allow him to keep his streak.
ADVERTISEMENT
Article continues below this ad
The Briton was out in Q2 after tussling hard to make it to Q3. All this while his Australian counterpart got P9. Norris's pace was simply not there and even throughout the race we did not see him making many moves. It was overall a dull performance from his end, where the lack of pace didn't allow him to make up positions.
ADVERTISEMENT
Article continues below this ad
Watch This Story: When F1 Drivers Had a Blast on Top Gear Featuring Hamilton, Vettel & Ricciardo
Now in a new video, we can see Norris making a hand gesture toward Ricciardo after the race. As he gets out of the car, he certainly makes a gesture that looks rather funny. However, we can see him walking back to the McLaren garage just as quickly, looking dejected. Certainly, many consider the Briton to be a fantastic driver, all the more reason for his fans and him to be disappointed.
Norris's last race was frustrating, too. Back in Baku, he was right behind Ricciardo amidst a pressurizing situation. Initially, Ricciardo was faster than him and passed him a little later. However, by the concluding laps, the Aussie couldn't keep up with Fernando Alonso's pace, and this frustrated Norris.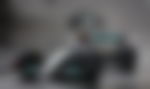 ADVERTISEMENT
Article continues below this ad
The 22-year-old was ultimately asked to hold position despite being faster than Ricciardo. Through this, McLaren went for a safe points finish at the Azerbaijan Grand Prix.
Can Ricciardo outperform Lando Norris consistently?
This race shouldn't worry Lando too much, though. The driver, despite not having the most competitive car, has somehow managed a podium finish this year. Further, he has proved his mettle as a driver after driving to points even while suffering from tonsillitis. In addition, he has consistently performed for the team amidst Ricciardo's struggles.
ADVERTISEMENT
Article continues below this ad
While the 'Honey Badger' might have outperformed the Briton in the last two races, the season is long. Amidst criticism and heavy pressure, Ricciardo has finally put in a decent display after several races. However, for how long can he keep Norris behind?