WATCH: Lando Norris Submits to the Most Adorable 'Bully' on Christmas Eve
Published 12/26/2020, 1:54 AM EST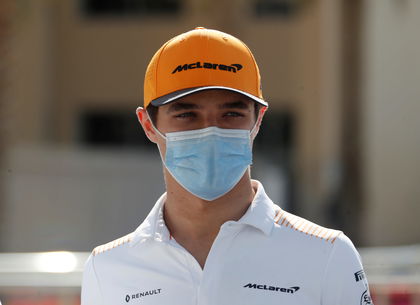 ---
---
As the cheerful Christmas turned up, F1 drivers, as expected, lit up their decorative trees with gifts underneath, posting pictures with their families, and having a great time. Apparently, that wasn't the case with Lando Norris.
ADVERTISEMENT
Article continues below this ad
Although Norris has fought some incredible battles on the track, he faced a different battle at home ahead of Christmas.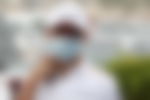 The Briton had a guest for Christmas in the form of a dog. It looked like he had gifted himself to the dog as a chew toy.
ADVERTISEMENT
Article continues below this ad
In the video, the dog, Uno, can be seen battling hard with the McLaren driver on the floor, as he kept biting Norris every chance he got.
It was quite hilarious to watch, as Norris kept yelling "ow" in a high-pitched voice throughout the video, as Uno was having a great time tearing his sweater apart.
In an attempt to protect himself from Uno's biting, Norris pulled up his hoodie and rounded himself like a cocoon. Unfortunately, it never really worked as the puppy kept finding ways to pounce on Norris.
He can also be seen lending his arm to Uno, and it is pretty much obvious how the result would have turned out. Of course, Uno used that opportunity to grab onto Norris's bones while the F1 driver yet again yelled, with a tinge of laughter as well.
Lando Norris posts picture with Uno
In the wake of Christmas, Norris posted a couple of pictures on Instagram. The young British driver can be seen wearing a green Christmas elf costume. Meanwhile, there was Uno, making his debut in Norris's social media.
ADVERTISEMENT
Article continues below this ad
The dog apparently moved while the picture was shot. Hence, only a blurred version of Uno was visible in that image.
Norris wrote a caption, saying, "Merry Xmas Eve peeps (Uno the dog also says Hi)"
The Briton posed as an elf for the picture, and the background had the decorated Christmas tree, and gifts rounding the tree.
ADVERTISEMENT
Article continues below this ad
Norris yet again proved to be one of the most hilarious drivers on the current F1 grid. The young Briton somehow finds ways to put up a smile on his fans' faces, always.