WATCH: Lando Norris Unveils Striking One-Off Helmet for 2021 F1 Testing in Bahrain
Published 03/11/2021, 9:00 AM EST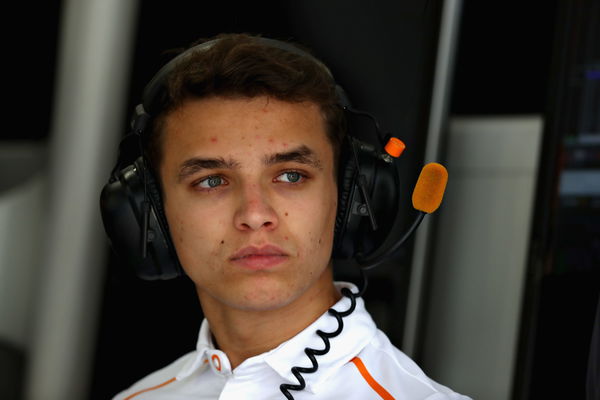 ---
---
Lando Norris has just revealed two helmets for the upcoming season in Formula One. The first will regularly be seen on the track, whereas the other will be worn only during the pre-season testing.
ADVERTISEMENT
Article continues below this ad
The British driver is one of many who likes to get creative with designs, and this year is no different. His helmet this season has been inspired by previous designs, but will sport some changes as the season progresses.
Lando Norris has helmet options for 2021
ADVERTISEMENT
Article continues below this ad
Revealing his two helmets for the upcoming season, the 21-year-old said, "It's my standard helmet for the for the season one that I'll be running a lot season more this year I'm not changing it up as much as I did last year so I'm kind of sticking with this the yellow the blue um a lot more so these are kind of my colors."
He added, "The only thing which will be changing is probably not going to be having this big blue part across the front I'll be having even more yellow so you can tell me from even further away. We've got the partners, mind on the side I've got my quadrant on the back they're my standard usual partners."
ADVERTISEMENT
Article continues below this ad
"The first special of the year which is kind of goes with a bit of last year's design that I have for pre-season testing now this is my glitch helmet which is going alongside the merch but this is just a pre-season helmet this is just for the for the test here in Bahrain. Same outlines and everything, but just a different kind of a color combination and an effect inside."
Norris looks forward to learn from his new teammate
The 21-year-old got to learn a lot from Carlos Sainz last season. However, with Sainz moving on to Ferrari this year, Lando will have Australian driver Daniel Ricciardo as his teammate this time around. Unsurprisingly, he is excited to learn from his Australian teammate too.
Norris said, "Absolutely, I only see it [Ricciardo's arrival] really as a positive.
"He can win races, he can score podiums, he's good in probably every single area. So for me to learn that little bit more from a different driver, get to know someone who has a different approach on things and not get into the same habits from one particular driver."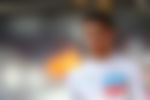 The Woking-based team will have a Mercedes power unit for the upcoming season. The two talented drivers will hope to take the team to the next level and try their best to help each other improve their driving skills in the upcoming season.
With McLaren finishing third in the championship last season, do you think the Ricciardo-Norris duo can help them win the title?
ADVERTISEMENT
Article continues below this ad