WATCH: Lewis Hamilton-George Russell, Max Verstappen-Sergio Perez F1 Team Tensions Watered Down With Vital Comic Relief
Published 05/28/2022, 12:46 PM EDT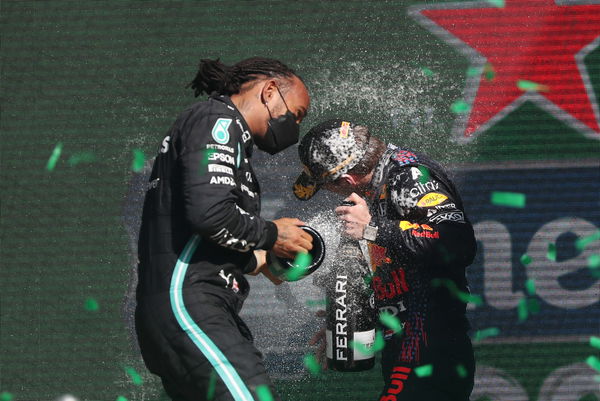 As the Formula 1 championship descends into the streets of Monaco, impressionist Conor Moore has delivered once again. Starring in a comedy sketch, the Irishman impersonates drivers and a very popular team principal on the grid. His impression of Lewis Hamilton is the highlight of the video. 
Lewis Hamilton and Max Verstappen's characters are on point
ADVERTISEMENT
Article continues below this ad
As always, Conor's impressions aren't only perfect in terms of the way he speaks but also copy the exact mannerisms of the Formula 1 stars. His impressions are scarily accurate and very difficult to differentiate from the real person themselves. His take on Lewis and Max is way too much on point. Conor has also done this for the 2021 season.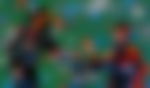 Speaking as Lewis Hamilton, Conor acted all too similar to how the seven-time world champion would. He even enacted the same words the Mercedes driver would put up on his Instagram.
"And that's why I always say, you know, never give up. Even last week, I refused to give up till the second lap. So, you know, never give up but always be grateful." This is obviously in reference to the incident in Barcelona after Lewis had contact with Kevin Magnussen. 
If that wasn't enough, Moore then went on to impersonate Lewis's arch-rival in 2021, Max Verstappen. "Verstappen" replaced Checo for the press conference, which was very reminiscent of the team order in Barcelona.
"Yeah of course I am looking forward to this week," as "Max" tried to open a can of Red Bull. However similar to his problems with opening the DRS on his RB18, he too struggled here to open the can. After shaking the bottle, it did open but the drink spilled all over him.
Hamilton and Verstappen along with Sainz, Russell, and more
Other notable mentions included Sergio Perez, Carlos Sainz, Daniel Ricciardo, George Russell, and Will Buxton. In the most Netflix Drive to Survive style, Moore, as 'Will', makes one of his iconic quotes. "I mean this is huge, whoever comes first, in this race will win the Monaco Grand Prix ", said a shocked Conor. "No one could have predicted this".
Sergio was next as he gave his thoughts on the Spanish Grand Prix. "I think last week we did very well as a team, we took our opportunities.……," and he was interrupted. Asked to give way to Max in the press conference, a familiar radio message followed. "This is very unfair but okay."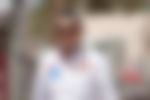 While Moore can imitate Will Buxton very well, wait till you see how he portrays Carlos Sainz. "Last week I thought I was very unlucky not to get a podium but the car went off track." When pointed out that it was a gust of wind that took you off track, Sainz replied, "Yes, yes it was. I broke wind in the car and the car lost balance and that was it."
ADVERTISEMENT
Article continues below this ad
Conor Moore took digs with George Russell's caricature and said he was Toto's favorite now. And Daniel's struggles in 2022 were overshadowed by his smile.
However, the best for last as Moore played Haas boss Guenther Steiner. Explaining what happened in Barcelona, "There was a problem with the car G." Being scolded that points could be scored, he replied with a smile, "I know we could have looked like rockstars."   
ADVERTISEMENT
Article continues below this ad
WATCH THIS STORY: Lewis Hamilton's Incredible Car Collection
And with the video going viral on Twitter, it seems like Conor has found his permanent audience. 
Edited By: Ranvijay Singh