WATCH: Lewis Hamilton, Kimi Raikkonen & Other F1 Drivers Reveal What It's Like to Race in the Rain
Published 08/20/2021, 9:15 AM EDT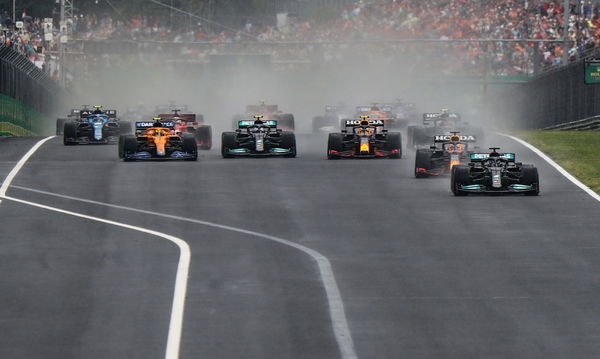 ---
---
Over the years, F1 cars have grown much bigger, pulling down the possibilities of witnessing frequent overtaking on the track. Hence, most of the fans would look up to the rain gods to infuse the element of excitement into the race. As a spectator, wet tracks are the best aspect to lead an intense race at the front.
ADVERTISEMENT
Article continues below this ad
However, for a driver, it is hardly exciting. In fact, most of the drivers acknowledged that there is more fear than excitement in wet races.
During the latest episode of F1's 'What it feels like…', drivers, including Lewis Hamilton and Kimi Raikkonen opened up about the challenges of racing on a wet track.
ADVERTISEMENT
Article continues below this ad
Rain makes us nervous: Lewis Hamilton
7-time world champion, Hamilton, opined that the drivers will remain more on edge throughout the race, as even a tiny mistake could have bigger consequences.
"The rain makes us all nervous. You are more on edge because at any moment small mistakes… is huge," Hamilton said.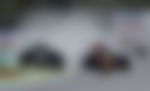 "You need to know when you can push and when you can't push and whether your tires are in a good spot or not in a good spot, where the grip is, and where the grip isn't."
It can be frightening: McLaren F1 driver
Daniel Ricciardo affirmed his love for wet races. However, he couldn't deny the fact that sometimes, he might never have his car under control, which he reckoned can be frightening.
"You really need to be at one with the car. There's so much sprays coming off the other cars and it just stays in the air for so long. I do love the rush of it," Ricciardo said.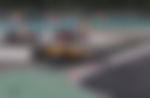 "There's aquaplaning, there're moments of us not really being in control, which can be frightening. If someone is close, then maybe you just give a little more room in the wet because they touch you a tiny bit, you're likely gonna spin."
Gotta be more alert: Sergio Perez
Perez pointed out the fact that any driver other than the race leader would literally be driving with his eyes closed as the spray will cause nil visibility.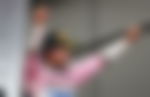 "If you're leading, the cars behind, they're not able to see anything. And the fans are not able to see the cars. It's that time you close your eyes, you don't see anything. You gotta be a lot more alert because you can be on the straight line and all of a sudden your car aquaplanes a lot and you are spinning," the Mexican said.
You can overtake easily: One-time F1 world champion
ADVERTISEMENT
Article continues below this ad
Kimi Raikkonen decided to do this the 'Kimi' way, as he kept his answer quite straightforward and felt rains can offer bigger opportunities to overtake.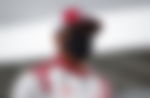 "The small trick here is that it's easy to lose it. The grip changes a lot. The cars are moving more, there're more things happening. But, because you can overtake easily, it's fun," Raikkonen said.
ADVERTISEMENT
Article continues below this ad
Overall, F1 have almost arrived at the business end of the summer break and the lights are set to go green. The first stop is Stavelot, a Belgian city that always carries abundant chances of rainfall. So, after an exemplary Hungarian GP, can rain steal the show at Spa Francorchamps as well?
Watch Story: From Jimmy Kimmel to Ellen: Lewis Hamilton on Talk Shows