WATCH: Lewis Hamilton & Max Verstappen's Reaction to 'Close' Canadian GP Incident Amidst Bitter Past Rivalry
Published 06/21/2022, 6:45 AM EDT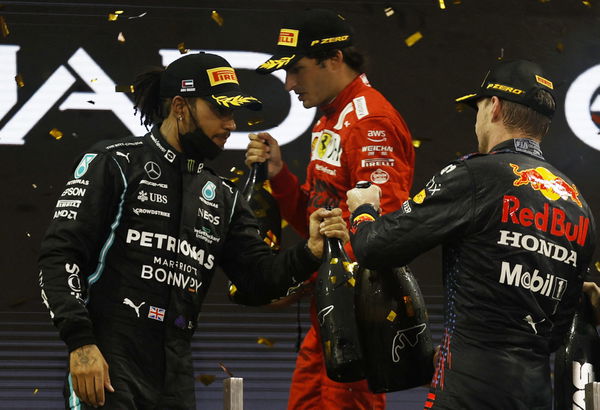 Cool-down rooms are a blessing for every F1 fan! This time Lewis Hamilton, Max Verstappen, and Carlos Sainz were the center of attention as they made it to the podium. The duo of Verstappen and Hamilton was even involved in a short-term wheel-to-wheel battle straight after last year's Abu Dhabi.
ADVERTISEMENT
Article continues below this ad
The two rivals have not seen eye to eye always. Last year, Mercedes and Red Bull got into heated arguments, giving F1 some of its best and most exciting moments. Understandably, that Hamilton-Verstappen moment was nostalgic to everything that went down last year. Though Hamilton soon took to the pits, him holding back Verstappen was surely a highlight.
ADVERTISEMENT
Article continues below this ad
As the three top 3 sat in the cool-down room, many fans and onlookers eyed them closely. There was some problem where the sound was going on and off again, but it still gave us a few things to talk about.
Verstappen's "That was a close one" was initially audible. To this Hamilton replied, "Ah Yeah, I couldn't see you after a while. You were in my… I was like where is he?".
For several fans, it was a delight to see Hamilton and Verstappen together once again. Verstappen's season has been rather dominant with him leading the table. The seven-time world champion has not really bothered him, with Mercedes W13 nowhere near the Red Bull pace. Ferrari rather has been more likely to challenge the RB-18.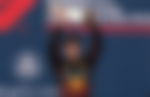 However, even the Maranello team has not caused too many issues for Verstappen. Under the weight of championship pressure, they've been prone to too many mistakes, giving the Dutchman many easy wins.
Lewis Hamilton can be competitive in the next races
ADVERTISEMENT
Article continues below this ad
Mercedes, however, has been looking sharp since Baku. Though it was a painful race for the team and for Hamilton, they still finished on the podium. Further, in the recent Canadian GP, the British team looked a lot quicker than in previous races. Hamilton was even in contention for possibly challenging Sainz, at least.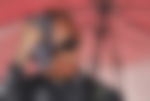 With reports of the porpoising possibly fixed, what can we expect from team Silver Arrows and Hamilton? With 13 races to go, they have an ample amount of time to catch up with at least Ferrari.
ADVERTISEMENT
Article continues below this ad
Watch This Story: From Cristiano Ronaldo to Shaquille O'Neal: When Other Athletes Mingled With F1 Stars
While the season title is maybe long gone for Hamilton, he can be instrumental in many other ways. So, what do you think?