WATCH: Lewis Hamilton Relives His Brilliant Fightback in the 2006 Turkish GP2 Race
Published 11/21/2020, 2:31 AM EST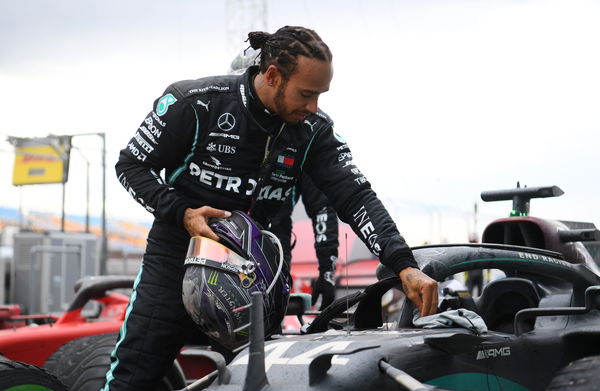 Lewis Hamilton has had championship after championship coming his way now at Mercedes. However, there was a time in his junior career that things were not all going his way.
ADVERTISEMENT
Article continues below this ad
The Turkish Grand Prix last weekend symbolized more than just a title win for Hamilton. For it was at the same circuit that the British driver fought at for a career in F1. So in a way, life did come full circle for him – from battling to get into F1 to winning seven drivers' titles in the sport.
In conversation with the F1TV crew, Hamilton relieved his breakthrough 2006 GP2 Turkish GP race that saw him come back from P18 to finish P2. It must be noted, that he had come off a bad weekend in Hungary, which had seen him finish tenth in the feature race.
ADVERTISEMENT
Article continues below this ad
Lewis Hamilton had to get a good result in Istanbul with F1 team bosses watching on
The 35-year-old is quoted as saying, "I remember the pressure also that year. There was a seat in Formula 1 potentially and I knew that I had to over-deliver that year. My first year in GP2 and I was racing against people who had been there longer than me naturally."
"The pressure was just immense and coming off a bad weekend into Turkey, again was not really looking kind of spectacular that weekend. But I never gave up and I think the race ended up being great."
The race did not get off to the right start for Hamilton, as he made contact and spun off the track to fall behind in P18. Meanwhile, his main rival at the time, Nelson Piquet Jr, was cruising in front.
Following a series of recoveries down the straights and brilliant overtaking moves, Hamilton picked off his opponents one by one. According to presenter Will Buxton, there was a brief period where everyone in the F1 paddock was just watching Hamilton race.
The British racing supremo ultimately achieved a P2 finish in the race
ADVERTISEMENT
Article continues below this ad
The fact that Hamilton had great technical understanding from the very start, comes across as no surprise. It is fascinating though how his tires' management skill eventually paved the way to a win in the 2020 Turkish GP en route to sealing the title with Mercedes.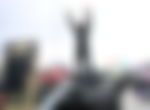 "That's why I am doing so well because I am managing to not go over the thermal limit of the tyres even though I am following. It's all about rear tyres, if you can keep your rears from overheating and staying in and wearing too much, then you can go and go and go."
ADVERTISEMENT
Article continues below this ad
"That's been the key. So it's how you drive it, how aggressive you are with the tyres." said Hamilton.
As Hamilton looks back on his 21-year-old self clutching that trophy in his hands, one can only imagine if he had dreamed of all this success he has gotten today. The reality is that he really is one of a kind, who stormed through difficulties to make the dream happen.