WATCH: Lewis Hamilton Remembers Beloved Late Pet Coco in an Emotional Post
Published 09/09/2021, 6:19 AM EDT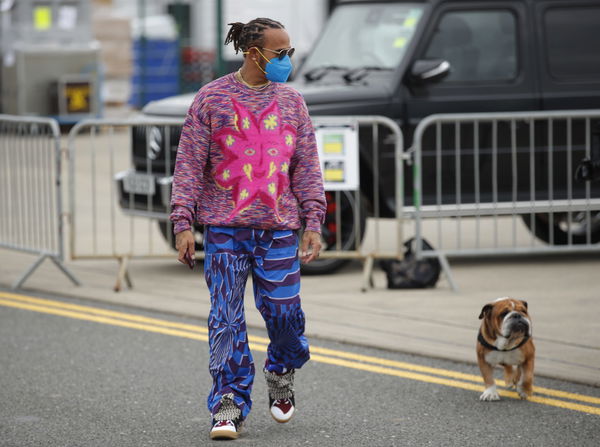 ---
---
Along with being spotted with his entourage, Lewis Hamilton has been sighted with his two dogs, Roscoe and Coco. However, Coco had unexpectedly passed away, which saddened the 7-times world champion greatly.
ADVERTISEMENT
Article continues below this ad
But, for Lewis, she might have gone but is never forgotten. The Knight shared a picture of him and Coco, keeping their heads close to each other, stating how much he misses her.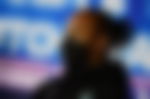 ADVERTISEMENT
Article continues below this ad
Hamilton shares an emotional photo as he remembers Coco
It is not a surprise to see how much Hamilton loves animals, especially his dogs. Therefore, the Mercedes driver is emotional as he remembers his bulldog, Coco.
Hamilton shared a picture of them close together on his Instagram, stating how much he misses her. He wrote, "I miss Coco everyday."
Watch Story: From Shocking Lewis Hamilton Crash to Ferrari Pit Stop Blunder: Most Sensational Moments in Bahrain GP History
Lewis Hamilton has a few ideas to grow his dog pack
During the Grand Prix weekends, Lewis Hamilton brings his dog Roscoe along to keep him company. The Knight also had another dog, Coco, who tragically passed away. When asked if he would accept another, he responded that he had contemplated adopting, but that he would like to keep Roscoe's puppies.
Roscoe is frequently spotted in Hamilton's story. Hence, it shouldn't be a shock if another dog appears in Hamilton's life whether it is adopting another dog or keeping Roscoe's puppies.
As his social media timeline is filled with photos and videos of dogs, he was asked about growing his dog pack. Hamilton replied, "I have missed Coco a lot, I see people getting dogs, puppies all the time. For some reason, dogs just keep coming on my Instagram feed. I would love to adopt, Coco was adopted."
ADVERTISEMENT
Article continues below this ad
"I kinda want to selfishly also would love to see, little mini replicas of Roscoe. I would love to have his puppies. Just so his bloodline continues on, you know, so it doesn't just end with him. But I don't know if either of that is going to happen. Time will tell," Lewis explained.
ADVERTISEMENT
Article continues below this ad
As of now, it's only Roscoe who gives the Mercedes' driver company, whether it is during a race weekend or away from the world of Formula One.