WATCH: Lewis Hamilton's Style Gets Contagious as His Mercedes F1 Engineer Rocks Orange Too
Published 09/03/2021, 3:16 AM EDT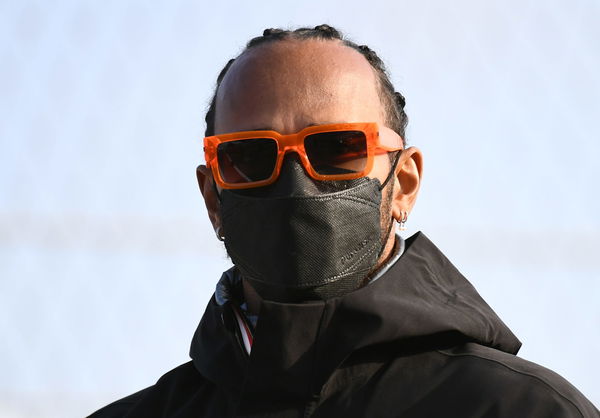 ---
---
It looks like Mercedes is going orange! Lewis Hamilton arrived at Zandvoort in a dashing all-orange outfit. He added a special edition pair of orange sunglasses to the look as well. Lewis' "Dutch vibes" seem to be catching on in the black and white garage.
ADVERTISEMENT
Article continues below this ad
Hamilton's race engineer struck a pose with the shades; Bono emulating his nickname.
ADVERTISEMENT
Article continues below this ad
Peter Bonnington absolutely pulled off the look, and it looks like Mercedes is ready to take on the Dutch crowd at Zandvoort. The team have a challenging race ahead of them, hitting the tarmac on Verstappen's home circuit. Hamilton seems to be unbothered at the booing fans of the past and looks to silence the prospect of the same at Zandvoort.
Lewis Hamilton and the crowd at Zandvoort
F1 journalist Lawrence Barretto aptly labeled the Dutch GP the 'Max Verstappen show.' The manic of Hamilton fans at Silverstone is being mirrored at Zandvoort by the Orange Army. Unlike Silverstone, the circuit won't be at full capacity, but the roars of 70,000 fans will not be easy to ignore. There are fans arriving at water parks and hotels nearby without tickets to the race, just to bask in the exciting atmosphere surrounding Zandvoort.
Max Verstappen's increasing fan base has been treating the driver like the hero they never had. With Verstappen on a high pedestal, and the reopening of the circuit after 36 years, the Dutch fans are going to be hyped up.
Home hero Verstappen confident about his prospects
Both rivals would look to prevent each other from victory. Verstappen would want to take the win, regaining his position at the top and winning for the Dutch fans.
Verstappen is confident in his team for a good time. "It can be really good, it can be not as good but I think so far, for this whole year, we have been competitive, sometimes fighting for the win, sometimes a podium and let's hope we can do something similar here."
ADVERTISEMENT
Article continues below this ad
Hamilton, on the other hand, looks to bag his 100th win and keep Max from winning on home soil.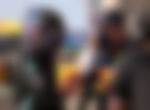 It's going to be a battle worth tuning into, that's for sure.
ADVERTISEMENT
Article continues below this ad
All that's left to do is wait. The race has the potential to tilt the championship battle either way, and there's a lot of emotion involved too. Who will stand on top with the lead in hand?
Watch this story: Top 5 wins of Max Verstappen's F1 career