WATCH: Mattia Binotto & Charles Leclerc Take Part in Grand Ferrari F1 Event After Disappointing Canadian GP Outing
Published 06/21/2022, 6:24 AM EDT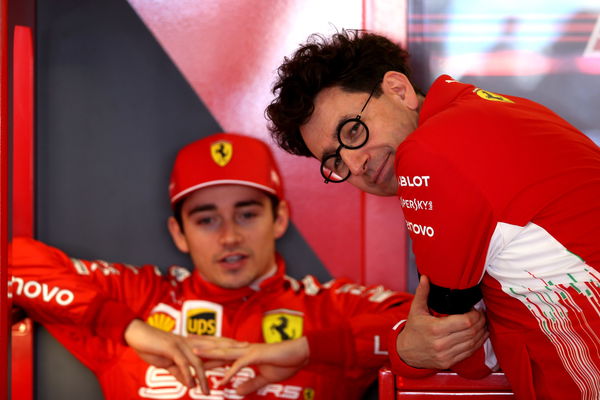 Every car enthusiast wants to own a Ferrari at least once in his life. The iconic Italian company is synonymous with speed, precision, and creating utterly beautiful cars in the world.
ADVERTISEMENT
Article continues below this ad
Recently in Montreal, after of the Canadian Grand Prix, Ferrari F1 team principal Mattia Binotto and F1 driver Charles Leclerc were present at the launch of the new Ferrari 296 GTS. Both he and his teammate, Carlos Sainz, got the opportunity to take the car for a spin. The team came out with a YouTube video, ahead of the Monaco Grand Prix in May.
ADVERTISEMENT
Article continues below this ad
According to Ferrari.com, their new road-going spider car has a V6 turbo with a vee angled at 120° between the cylinder banks, coupled with a plug-in electric motor.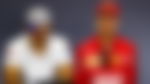 It looks like the Italian brand may have created another greatly desired rad car. However, things aren't that great with their team in 2022.
Ferrari team principal reveals why they pitted Carlos Sainz late in the race
The Italian team has not won a race in Formula One in the past six races. They had a really good opportunity in Montreal to change this fact, with Carlos Sainz leading the race.
But they pitted the Spanish driver under the safety car, which brought him behind Max Verstappen. Binotto revealed it was a last-minute decision to pit Sainz.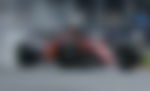 "I think it took very long to decide for the safety car and at that moment Carlos was leading the race, and I think that the safety car has been [deployed] when he was just at the end of the main straight coming to the last corner.
ADVERTISEMENT
Article continues below this ad
The team has been very, very good in reacting and the driver himself as well to come into the pits. I think we had only one second to react, and we reacted within one second," said the Ferrari team boss.
WATCH THE STORY: Ferrari Strategy Fails We Will Never Forget
ADVERTISEMENT
Article continues below this ad
Although the Spanish driver had fresher tires in the final laps of the race, it was a tricky decision from the Italian team to relinquish track position to their rivals. It would have been interesting to see the roles reversed, with Sainz leading and Verstappen charging, had Sainz not pitted.
There is a possibility that he might have held on to his advantage and got his first win in F1. Hopefully, the Italian team can get back to winning ways sooner rather than later this season.