WATCH: Max Verstappen Accurately Predicts Scuderia Ferrari's Strategy
Published 04/26/2020, 11:20 AM EDT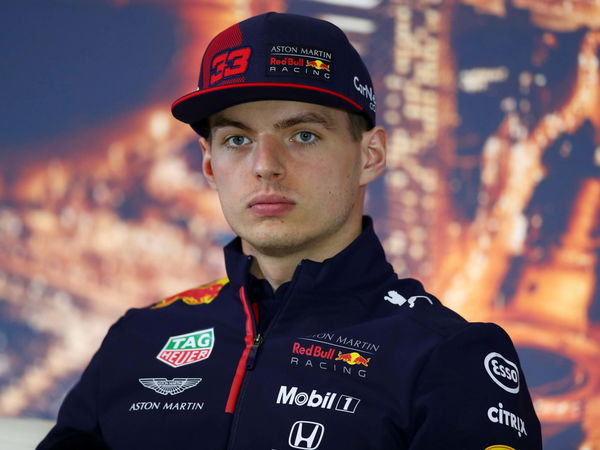 Apparently, Max Verstappen could possibly be psychic or has extremely sharp ears, we're willing to bet on the latter. During the 2019 Abu Dhabi Grand Prix, the Red Bull team informed him that Charles Leclerc had just dived in the pitlane. As the engineers relayed information, Verstappen heard the familiar whirr of wheel guns.
ADVERTISEMENT
Article continues below this ad
Then, he asked, "Are both Ferraris on a two-stop? I could hear it behind you." The race continued on, and the Dutchman ended the race in 2nd, behind race winner Lewis Hamilton. Ferrari's Leclerc completed the podium, ahead of Valtteri Bottas, Sebastian Vettel and Alexander Albon.
ADVERTISEMENT
Article continues below this ad
What is Max Verstappen up to now?
Come to think of it, the 2019 Abu Dhabi Grand Prix is actually the last time anyone got to see some real life racing action. The coronavirus pandemic has really taken its toll on everyone. In fact, the authorities facilitated the Dutch Eredivisie's cancellation, with several other sporting seasons now seeming extremely nervous.
On the F1 front, almost half the races in 2020 are postponed or cancelled. So, the likes of Max Verstappen, Lando Norris, Charles Leclerc and several others are resorting to online racing. Many of the drivers race on F1 2019, but Max Verstappen is ironically inexperienced in that game. So, the Dutch driver prefers racing on rFactor instead, as he is more comfortable on that platform.
However, drivers can only do so much online racing or training, before boredom starts to set in. It is safe to say that every F1 driver misses getting behind the wheel of an F1 car. However, they all know that things cannot be helped and they all have to stay safe from the COVID-19 virus.
All the F1 teams are also doing their part to help in relief efforts, by building ventilators for affected patients. The drivers are also self-isolating and managing their time when most of the countries are on lockdown. Sadly, this is a difficult time and everyone needs to band together and stay strong.