WATCH: Max Verstappen Livid as Leclerc Costs Him Potential Monaco GP Pole
Published 05/22/2021, 11:43 AM EDT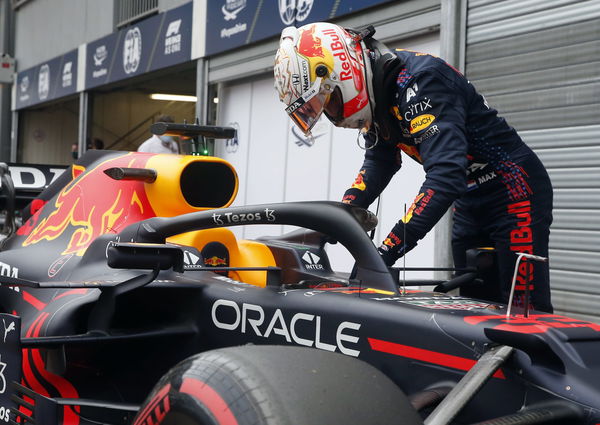 ---
---
Max Verstappen blasted on the Red Bull team radio after he realized that provisional pole-sitter, Charles Leclerc, had shattered his hopes of securing P1 for Sunday's race in Monaco by crashing into the wall around turn 15.
ADVERTISEMENT
Article continues below this ad
There is no denying that Red Bull were looking much slower compared to the Ferrari throughout the practice sessions in Monte Carlo. However, it was a whole different story in qualifying, with Max Verstappen looking in a much better shape.
During the final Q3 run, it looked like Max was all set to rocket past the provisional pole-holder, Charles Leclerc, as the former was already over 0.15 second up on the Monegasque by the time he entered the tunnel. What's more, Leclerc's lap wasn't good enough to hold on to P1.
ADVERTISEMENT
Article continues below this ad
However, moments later, red flags started showing up all over the circuit. As everyone started wondering why, cameras caught the pole-sitter's Ferrari, completely demolished, right around the exit of turn 16.
Debris was all over the track, and the car portraying a sorry figure with the front wing broken into pieces, along with the shattered front-right and rear-right suspensions.
How did Max Verstappen react?
The news of Leclerc crashing into the barriers reached the ears of Verstappen, who was optimistically chasing after his second pole position of the season.
Unsurprisingly, the Dutchman blew up on his team radio, as he blasted the home hero for destroying his potential pole-securing lap.
"F*ck! F*ck! For F*ck's sake man. Argh, this could have been the f*cking lap. f*cking sh*t. This is pissing me off," the Red Bull driver said.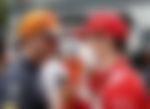 Of course, Verstappen's disappointment is quite reasonable, having missed out on pole position. However, there are lot more positives to consider from the dramatic session.
ADVERTISEMENT
Article continues below this ad
One of the positives is that the Leclerc crash meant none of the top 10 runners managed to improvise on their initial Q3 run. And this includes Lewis Hamilton.
After a poor lap time in his initial run, and a red flag during his crucial final run meant that the Briton lines up in P7 for the race.
ADVERTISEMENT
Article continues below this ad
This will definitely give Verstappen an incredible opportunity at closing down the gap to the Mercedes driver on the championship table. Hence, will the Monaco GP mark the resurgence of Verstappen amidst the battle for the 2021 title?