WATCH: Max Verstappen Throws Away Potential Win Following a Dramatic Spin during Turkish GP
Published 11/15/2020, 6:11 AM EST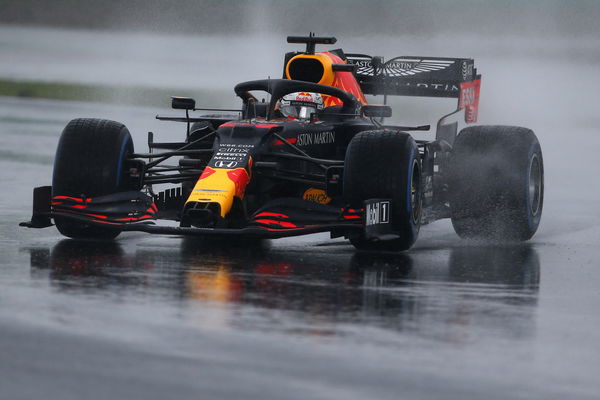 Max Verstappen looked to be an enormous threat to both the Racing Point drivers over nearly 18 laps. Unfortunately, while attempting to get past Sergio Perez, the Dutchman ended up receiving too much spray from the rear of the Racing Point as he spun off the track.
ADVERTISEMENT
Article continues below this ad
ADVERTISEMENT
Article continues below this ad
On Lap 19, Perez did not get a good exit out of turn 9. Hence, Max saw an opportunity and went for it but Perez defended well going into Turn 10. This led to the Red Bull getting stuck inches behind the rear wing of the Racing Point.
As the drivers drove into an extremely wet Turn 11, Max received heavy spray eventually losing his rear and flat-spotting his tires. By the end of Lap 18, Max had to drive his car into the pits for a fresh set of intermediate tires.
Apart from his on-track mistake, his pit-stop crew, too, did not really do a decent job as they only managed a 4 second stop for Max, which was the primary reason why he was stuck behind Perez.
Does Max Verstappen still have a shot at winning the race?
ADVERTISEMENT
Article continues below this ad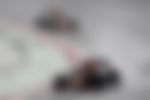 As of now, things don't look really bright for Max, as his pit-stop slotted him behind a handful of cars in P8. Although he is on fresher tires than the drivers up ahead, the damp circuit is resisting drivers from taking the non-racing line for overtaking.
Hence, Max is pretty much stuck in his position with not much space to move other than the racing line. Hence, it could be a decent job if he manages to bring his car home in P5 or higher.
ADVERTISEMENT
Article continues below this ad
To make things worse, the Dutchman is under investigation for exceeding the white line while exiting the pit lane. The stewards eventually cleared that the incident will be investigated after the race.
Hence, the chances of handing Max time penalties are zero. However, he could be given a reprimand or maybe even grid penalties for the following race weekend in Bahrain.