Watch: Mazepin Fumes After Mick Schumacher Passes Him in Portimao Free Practice
Published 04/30/2021, 10:52 AM EDT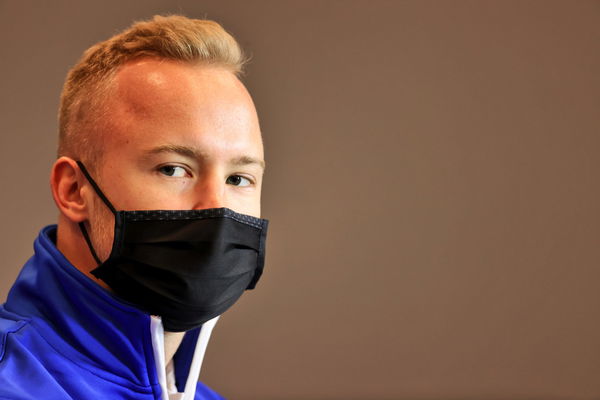 ---
---
In F1, teammates coming to blows, especially on the track fighting for positions, is not really a rarity. While it has been very respectful between Mick Schumacher and Nikita Mazepin until this point, things got a little out of hand during the first free practice session of the 2021 Portuguese GP.
ADVERTISEMENT
Article continues below this ad
As Mazepin was proceeding to begin his flying lap on the start-finish straight, a faster Mick Schumacher, with the use of DRS, came from behind and overtook him. This damaged Mazepin's lap and he wasn't a happy man. On the radio, he let his race engineer know his anger by using a few expletives.
"What the f**k is he doing?" said a fuming Mazepin on the radio.
ADVERTISEMENT
Article continues below this ad
"It's ok, it's ok. He was doing double push on that one," his race engineer tried to calm him down by offering him an explanation. To this Mazepin replied, "Yeah, but you could have warned me on that."
To be fair, Mazepin's race engineer did inform him that his teammate was 2.5 seconds behind and 'pushing'. But he wasn't aware that he would be pushing twice as much as Mazepin for his qualifying simulation lap. Also, in some respect, Mazepin got a taste of his own medicine for when he overtook Alfa Romeo's Antonio Giovinazzi in a similar fashion during the first qualifying session in Imola.
Trouble in paradise for Mick Schumacher & Nikita Mazepin?
This comes after Mazepin voicing his displeasure with the resources that Mick has in place for him. The German is associated with Ferrari as their academy driver.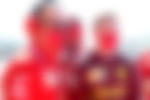 So, from time to time, he gets an opportunity to drive their two-year-old Ferrari F1 car at the Fiorano test track. Not to forget the fact that Mick can also avail the services of their high-tech stimulator. This irks Mazepin, but Haas Team Principal Guenther Steiner believes that a poor start to the season has gotten into the Russian's head.
ADVERTISEMENT
Article continues below this ad
"If you put yourself in your position, it all goes into your psyche, he (Mick Schumacher, editor's note) drives more, that certainly doesn't help," Steiner told RTL. (Quotes translated from German using Google)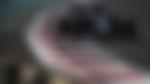 It is certainly not the best time in their relationship as F1 teammates. Hopefully, it is just rookie pressure getting to Mazepin and no malicious intent behind it.
ADVERTISEMENT
Article continues below this ad