WATCH: Mazepin & Schumacher Sensationally Confuse Their Haas F1 Boss for Daniel Ricciardo
Published 10/03/2021, 1:38 AM EDT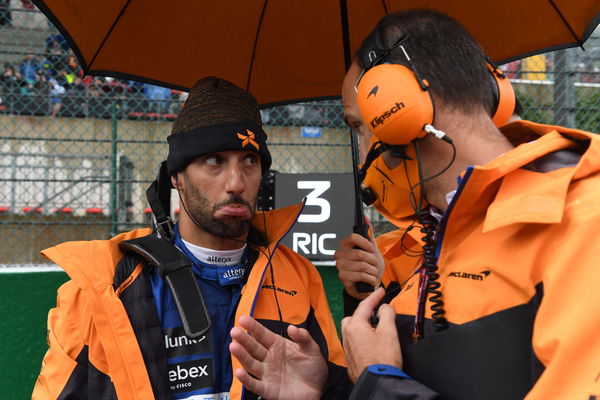 ---
---
The Haas teammates have had a complicated relationship with each other throughout the last few races. However, Mick Schumacher and Nikita Mazepin sat down to share a laugh for a recent Haas video. What was funny, though, was a slip up regarding their team boss- Guenther Steiner.
ADVERTISEMENT
Article continues below this ad
The task at hand was to identify F1 personalities with their laughs. When presented with Steiner's cackle, both drivers immediately guessed Daniel Ricciardo. A difficult one to decipher, Mick was in shock. "What?!" 
ADVERTISEMENT
Article continues below this ad
As Mick recovered from the reveal, Mazepin hilariously added, "same thing, isn't it? They're very similar characters, aren't they?"  Steiner and Ricciardo do make other people laugh with their crass humor; the 'f*cking w*nkers' and 'Netflix are a bunch of c*nts' comments ring similarities.
Haas attempt to bring the drivers together
The making of such videos on all the teams' parts is not only good for the marketing of the team but also gives the drivers a chance to bond with each other. This has led to good friendships on the grid. From Vettel and Leclerc, Gasly and Tsunoda and even Norris and Ricciardo. As a result, with the uneasiness between the two drivers, these activities might help.
The animosity between the two drivers exploded during the Dutch GP weekend. Since then, the tensions have flared to a point that team principal Guenther Steiner is left helpless. "They have to learn to fight, but they have to do that without doing damage, without damaging themselves or the team."
ADVERTISEMENT
Article continues below this ad
The two are fighting for a better position at the bottom of the grid to win what is an incompetent machine. Steiner realizes it may be a cause of further conflict between the two. "Right now it's very difficult because we're in that position where there's nothing to fight for except from [fighting] each other."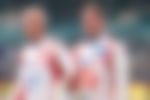 However, Steiner believes that there may be a day the two will get along with each other. " I saw they are talking with each other about how to avoid these problems they have on track during the race but also during the qualifying. They are talking and I'm sure at some point they'll reach a point where they'll say it's better not do that because it's not good for them as well."
ADVERTISEMENT
Article continues below this ad
As things are seemingly dying down in the Haas garage, will the upcoming Turkish GP trigger another chain of events?
Watch this story: Ferrari Strategy Fails We Will Never Forget